Customized Race Car Designs Made For Your Race Team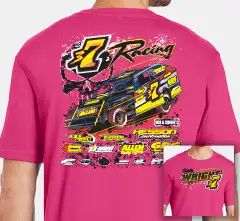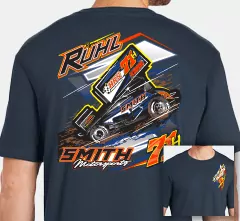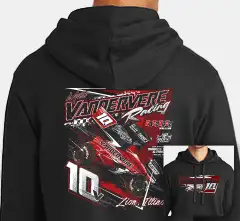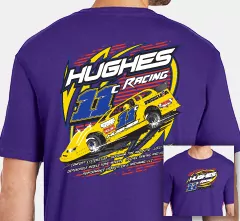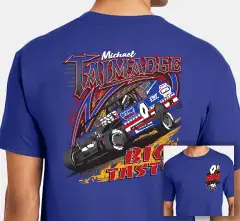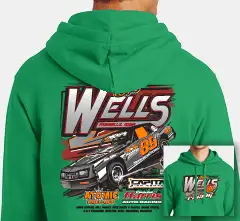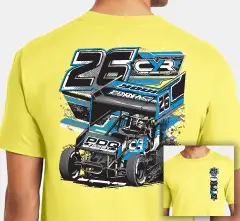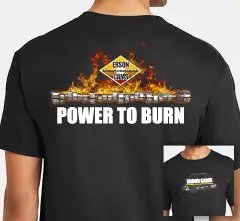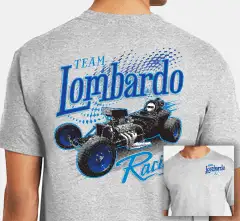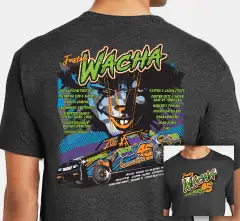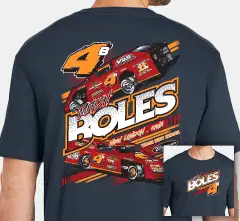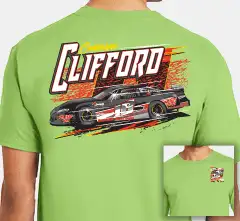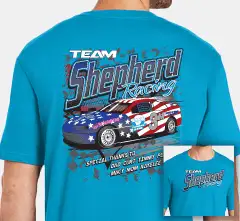 Budget Friendly, Value Basics
Custom Racing T-Shirts & Hoodies
Are you looking for an experienced artist to take the photo of your race car and turn it into an awesome custom racing t-shirt or garment? You've come to the right place! With over 20 years of experience in creating race t-shirts, our team can come up with something that no one else will have on the track.
Racing T-Shirt Design Ideas
Broken Arrow charges a flat rate of $299.95 for a custom racing design to turn your car into a beautiful custom design. We call it "car art", which doesn't just include a neat design, it includes your car. Don't be fooled by some of the other guys that you standard cars and just drop your colors on it. If you have additional cars, just add $99.95 per car. We can include as many cars as you want! If you want to make changes from our design, that is included as well.
Other Details on Custom Racing T-Shirts
Screen Printing is our most popular option for custom racing t-shirts. Screen Printing allows for vibrant colors, and gives a durable, long lasting result. Screen printing is also the most economical choice for orders of 12 or more custom racing t-shirts. With screen printing, the pricing is based on the number of colors in the design, as well as the shirt you select, and the quantity. The minimum order requirement for screen printing custom racing t-shirts is just 6 shirts per design, and you can take advantage of price breaks at about every dozen. With digital printing custom racing t-shirts, there is no minimum order requirement, so you can order as many or as few shirts as you need - even a single shirt! With digital printing, the pricing is based on the quantity of shirts, and not the number of colors, so it is a great option for colorful designs with low quantities. Digital prints for custom racing t-shirts aren't as vibrant as screen printing, but does get a very soft feel with the water base ink that is used. The apparel must be at least 70% cotton to do a digital print. Embroidery is another common option for apparel, most commonly used for jackets and hats. Order some custom embroidered hats to coordinate with your custom racing t-shirts for a complete look that is sure to be a huge hit!