Get your swag customized with your choice of custom patches!
Custom Patches
Custom patches can bring your hats, bags, jackets, and other apparel to life with a wearable form of art! They are ideal for logos, branding, or personal expression and can be sewn or adhered to clothing or accessories.

Custom Patches Size
It range up to 4.5" wide x 2" tall.

Breakdown of Total Cost
No hidden charges, upfront total cost includes custom patch and hat or garment.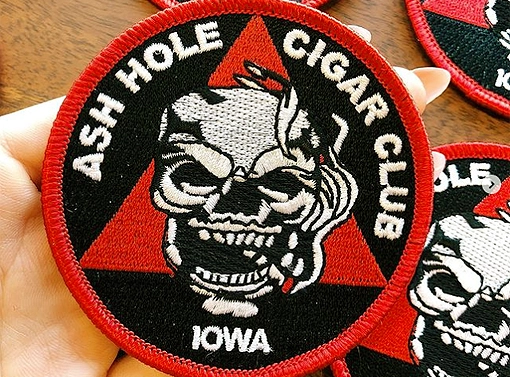 Details on Custom Patches
At Broken Arrow, we offer the perfect custom patch for your needs. Custom patches are the ideal way to adorn hats, uniforms, jackets, bags, backpacks, hoodies and more.
Our talented and seasoned team of graphic artists can help you develop the ultimate patch for any garment you want to adorn. We can turn your idea into a patch your team will love. We offer 4 different patch types: embroidered, woven, faux leather, and heat transfer (sublimated) patches.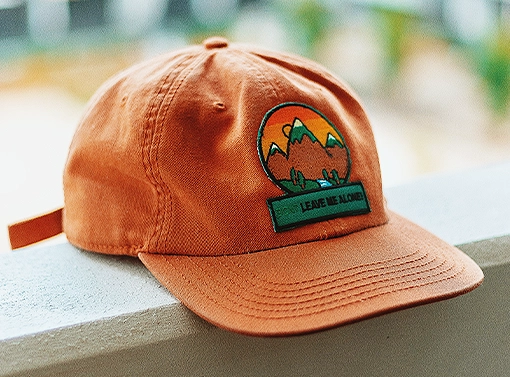 Frequently Asked Questions
Your personalized patch idea can be as simple as a written description and/or a rough sketch or as complex as an existing artwork file. Our team of artists can help create the perfect customized patch design no matter what kind of art you have available.
Custom patch prices range depending on the size, detail, type, and quantity you choose. See the chart at the bottom of the page for cost estimates. At Broken Arrow, actual price quotes are free! Click on the "free quote" button above to get a quote in seconds or call one of our friendly customer supper representatives to create a free quote for you.
The initial proof for your custom patch design will be ready around 3-5 business days after the artwork fee is paid. Our artwork team will take great care in making sure that your design is 100% custom to you and includes the WOW Factor you are looking for.
Yes, we offer a large catalog of garments including caps, beanies, bags, aprons, backpacks, jackets, and uniforms. You can also purchase custom patches separately.
On average, the entire process from design to printing to delivery to your door takes from 2 to 3 weeks. We do have rush services available. Please let your customer service person know your ideal delivery date.
We're here to help!
Our customer service team is ready to assist you today. Fill out this form to get started!
Be sure to include as much information as possible so we can best assist you.
Contact Info