Moisture Wicking Performance Polos
Typically made with 100% polyester, these polos are designed to keep you cool, dry, and wrinkle free.
---

Nike DRI-FIT Polos
The original and only true Dri-FIT, Nike is the most requested polo in the marketplace today.
---

Best Polos for the Budget Conscious
If you are looking for the cheapest polo option, these are them! We totally understand when budget is the most important thing.
---

No Minimum Polos & 100% or Mostly Cotton Polos
The most breathable fabric in the world, these cotton polos allow for no minimum printing options and the ultimate in coolness.
---

Customizable Cotton/Poly Blended Polos
Choose a mix of polyester and cotton for the best of both worlds. Moisture wicking properties and breathablilty, these polos are perfect for casual and office wear.
---
Customized Polo Shirts: Terms You Need to Know!
With modern polo fabrications, there are so many different fabrics, materials and construction options. Below are the most common terms you'll see and what they mean: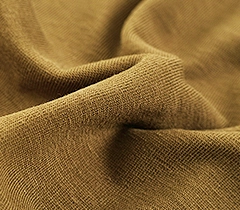 Jersey
Jersey fabrics are a knit fabric with a smooth finish. These polos will offer little to no textured, which makes them perfect for screen printing or embroidery.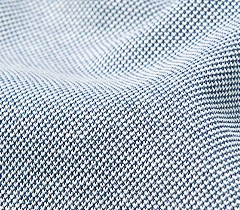 Pique or Micro-Pique
Pique is a very common polo texture and is best described as a waffle type finish. Micro piques will have tighter, more subtle waffle texture. Embroidery is best.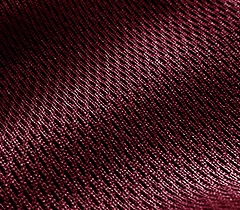 Mesh or Micro-Mesh
Mesh and Micro-Mesh polos are designed to wick moisture and resist snags better than other polo materials. This is not the same mesh as mesh athletic shorts, its better!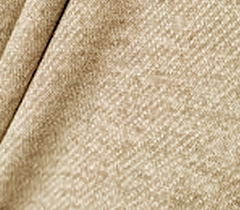 Double Knit Construction
Polos that are double knit will be thicker, more firm and generallhy more absorbant than single knit polos. They tend to use interlock fabrics, which is a type of rib knit.
What Fabric Should You Choose for Your Custom Polo?
It is important to us that you select the polo that is right for you. With different fabric types available, they offer different features and functions that can impact your polo performance. Learn about the fabrics below.
100% Cotton or Mostly Cotton - Cotton is the most breathable fabric in the market today. You'll generally stay cooler wearing cotton. The down side to cotton is that it absorbs sweat off your body and tends to stay "wet", much like a paper towel. Cotton is also less wash and wear, so you'll fight wrinkles.
Dri-FIT - Trademarked by Nike that people now use as a generic term meaning moisture wicking performance. Nike polos are one of the highest requested polos because people can depend on their high quality peformance, on and off of the course.
100% Polyester - the most popular polo fabric, polyester products are mositure wicking and offer athletic style performance. They will wick away sweat from your body, keeping you feeling more dry, and thus cooler. They also tend to wrinkle and shrink less, which is a huge added benefit when using as a work uniform.
Cotton/Poly Blends - Perfect for office wear, cotton/poly blend polos offer the breathability of cotton but the moisture wicking features of polyesters. They tend to have a nice casual look and also are generally one of the cheapest fabrications for customized polos.
Did you know that all of our prices are wholesale? We never charge retail, even for retail brands like Under Armour, Nike, Travis Mathews and Adidas. You'll pay less for your custom embroidered polos than you would be able to buy the blank for at your favorite pro or retail shop.
---
Custom Polo Shirts - What is the best decoration method for you?
We offer a few ways to decorate your customized polo shirt. Check out our guide so you can print the right one for you: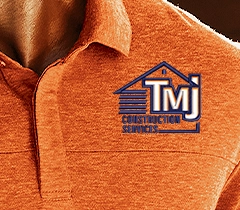 Embroidery
The most popular method for customizing polos, we turn your logo or design into a stitchable work of art with free digitizing. Embroidery offers a more professional and higher quality feel. Low 6 piece minimum.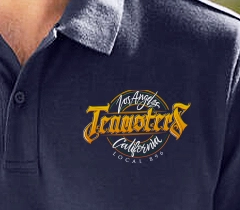 Screen Printing
Screen printing is a tried and true method that uses ink to print your design. The cost is based on the number of colors in your design and can sometimes be cheaper than embroidery. Low 6 piece minimum.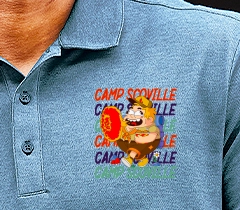 DTG Digital Printing
Digital printing is the same process (CMYK) that you use to print on paper at home, but with garments. Perfect for high detail, high colors. Must be done on products atleast 80% cotton for best result. No Minimum.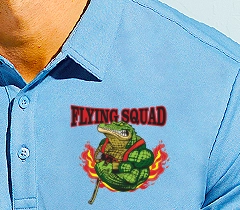 Heat Seal Transfer
Heat seal is also great for high colors and high detail, but it can be applied to any fabric type, including polyesters. Heat seal technology has come a long way, its not the same thick shiny vinyl man people think of.
Design Custom Polo Shirts Online Now!
You can design custom logo polo shirts right online in our free to use design tool. You can design embroidered logos and printed logos both. Choose your decoration method at checkout.
If you are wanting a no minimum order, check out our great selection of no minimum, direct to garment print or transfer cotton polos. Embroidered polo shirts have just a 6 piece minimum.
We always offer fast and free shipping, on every order. Sick of paying setup fees? We always have free digitizing and no artwork or setup fees on custom polo orders.
Need assistance? Our amazing customer service team is here to help. We are live, Monday - Friday, 8AM to 6PM CST. Want to chat with us? We never use bots, you'll get a real person.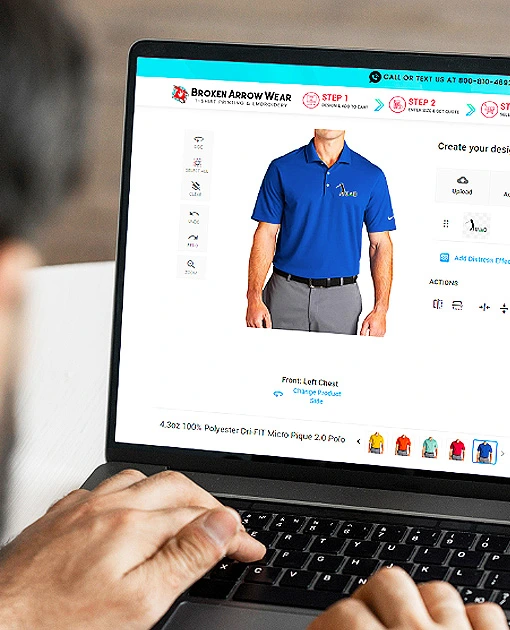 More Frequently Asked Questions about Custom Polos
We always recommend embroidery on polos due to the various textures that that can occur from pique to jacquard. Its the safest option and also offers a higher end, higher quality look. We do offer scree printed and DTG on polos as well. Look for a jersey fabric or a mini-pique for the best result.
Yes! We offer the option to create a customized polo in our easy to use, online design tool. You can upload your artwork or use our design templates. You can also choose from embroidery or a printed polo.
Have you ever had a previous polo that had a sort of waffle texture to it? That is a pique fabric! A pique polo is a textured, crossed grain pattern that will give your polo a different look. A micro or mini pique will be that same texture, just smaller or more fine than a standard pique texture. Pique can be in all fabric types from 100% cotton, poly/cotton blends and 100% polyester.
If a polo is not otherwise noted as a women's polo, the polo is considered unisex, but we will advise they tend to have a mens fit. Many of our polos offer companions, meaning you can get matching polos in mens, womens, youth and even tall sizes!
The cost for your personalized polo shirt can vary greatly on the polo alone! Below are some examples!
24 Nike Polos with a Left Chest Embroidery - $41.18 each for S-XL sizes.
48 Jerzee 437M Spotshild Polos with a Left Chest Embroidery - $21.19 each for S-XL sizes.
600 Core 365 Polos with Left Chest Embroidery - $18.28 each for S-XL sizes.
Yes! Every single polo on our website is prices cheaply at a wholesale price. You can often times buy name brand polos such as Nike, Adidas, Travis Mathews and Under Armour with the embroidery included for the same or less than a single blank shirt retail!
We offer pricing breaks at the dozens - 12, 24, 36, 48 etc. The pricing will automatically reduce as your quantity gets higher, giving you the cheapest pricing possible.
While there are literally thousands of companies that customize polos, you will want to be sure to find one that offers a fast turn around time, wholesale prices, and high quality embroidery. We have done the research for you, check out our blog on Best Custom Embroidery Companies.