Custom Travis Mathew Headwear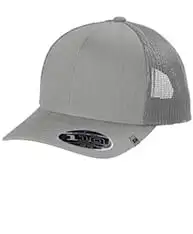 Travis Mathew TM1MU423
Cruz Trucker Cap
Snapback | 5 Colors
$34.15/ea at the 36 Quantity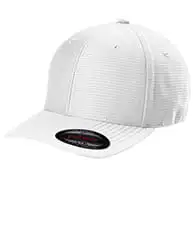 Travis Mathew TM1MU426
Rad Flexback Cap
Flexfit® | 4 Colors
$36.37/ea at the 36 Quantity
Travis Mathew TM1MU425
FOMO Novelty Cap
Snapback | 3 Colors
$36.37/ea at the 36 Quantity
Custom Travis Mathew Polo Shirts
Custom Travis Mathew Jacket
Travis Mathews Ladies & Womens Products
---
Custom Embroidered TravisMathew Polos and Apparel
Designed by golfer Travis Johnson (Mathew is his middle name) Travis Mathew custom embroidered apparel is designed to move with you. Both stylish and classy, custom TravisMathew apparel offers those extra touches golfer's love but is versatile enough to go from work to play.
Choose from customized TravisMathew polos, customized TravisMathew hats, and quarter- and full-zip jackets.
With a smart blend of performance and innovative design, each TravisMathew designed product is crafted to achieve a perfect balance between functional comfort and superior style, making it the go-to brand in your closet.
Customized TravisMathew premium fabric blends provide style, performance, and comfort, while the technical fabrications are engineered to perform.
Athletes, celebrities, entertainers and people from every walks of life appreciate the TravisMathew brand for its style, comfort, and value.
You'll love TravisMathew apparel embroidered or screen-printed with your logo, name, or design. Order your's today and be wearing this brand favorite next week.
Frequently Asked Questions about Travis Mathew
Travis Mathew is actually referring to golfer Travis Matthew Johnson, a former PGA Golfer. The name was concieved when he was at a bar and the bar tender said "Travis Matthew, that's cute". He knew at that moment that would be the name of his brand. He removed one T in Matthews so it was a little different than his actual name.
While it a line created by a golfer, for golfers, its so much more than just a golf brand. Its designs are created with lifestyle performance in mind. With Travis Mathews, you get comfort, style and quality.
Started by Travis Johnson, it was such a success he sold it to Callaway Golf Company in late 2017 for 125.5 million.
We recommend embroidery on all hats, not just Travis Mathews. It offers a higher end, more professional look.
Travis Mathew can be purchased in popular retail outlets such as Dick's Sport Goods, Golf Galazy and Nordstroms. You can also purchase it wholesale with your own custom logo embroidery or decoration here!
Yes! We are an official wholesale Travis Mathew dealer. We do require all of our products are custom embroidered or screen printed before leaving our door. Often time, your custom embroidered Travis Mathews hats, jackets or polos are cheaper than you can buy them retail.