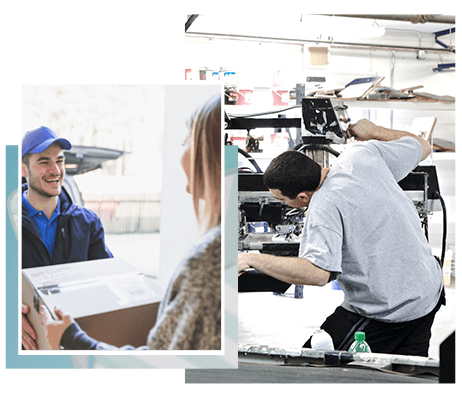 Here is what my Broken Arrow money-back guarantee covers:
A proof match. If your received print is markedly different than the approved proof (or the design you created online when applicable), we will reprint or refund your items.
Exceptional quality. If the garments or printing are flawed, we will reprint or replace your items.
On-time delivery. If your order arrives later than promised, we will refund your money or provide a discount if you want to keep the items.
To receive our 100% money back guarantee all we ask is that you notify Broken Arrow Wear within 15 days of receiving your order to ensure your reprint or return is handled quickly and accurately.
Here is what we depend on you for and don't guarantee:
Garment Sizing. We print your design on the garment sizes that you order, so we cannot be responsible if a garment doesn't fit. Sizing varies between manufactures and styles. For specific sizing information, please reference our online sizing charts. You may also purchase a sample of a specific item by ordering black items online.
Variation in computer screen colors to actual print colors. Please note that due to varying monitor settings, the colors represented on the online art approval may not exactly match the actual ink or thread colors screen-printed or embroidered on your garments. Samples of both ink and thread colors are available upon request. Broken Arrow is not responsible for variations between your monitor and the actual ink or thread colors.
Your Confirmation of Proof Details including but not limited to spelling, design, etc. We rely on you to be the expert of your own design or logo. Once you approve your proof or submit your order, we take that as confirmation that you have reviewed it and you want it exactly as shown. We will do our best to check spelling, but we don't guaranty that we will find it. If you have any questions, we rely on you to let us know so we can resolve those prior to printing.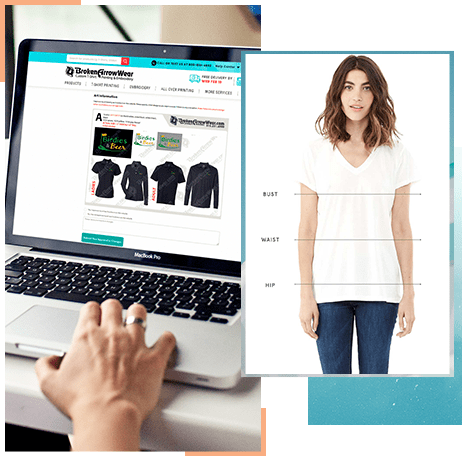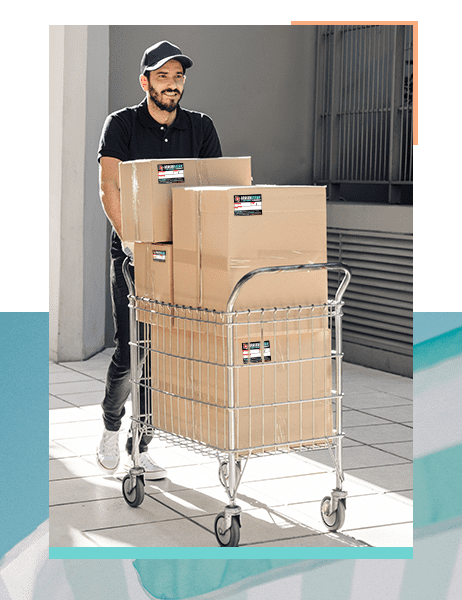 Other Considerations:
Restocking fees and/or cancellation fees apply as soon as you place your order. Broken Arrow has one of the fastest custom apparel turnaround times in the country. To achieve this goal and meet the delivery date promised, our purchasing agents order your garments from the blanks distributor immediately upon order placement. The distributor then ships your garments to us right away. If you cancel an order after placement, we pass on the 20-percent restocking fee that our distributors charge us. A cancellation fee of $50.00 may also be assessed if we have already completed your custom design, started production, or any other factors that apply.
Here's how to request a return
Return claims must be filed with the customer service department within 15 business days of receiving your order.
Please call 800.810.4692 or email us at info@brokenarrowwear.com to process your return with pictures attached if applicable.
All defective material must be returned in order to receive credit or replacements.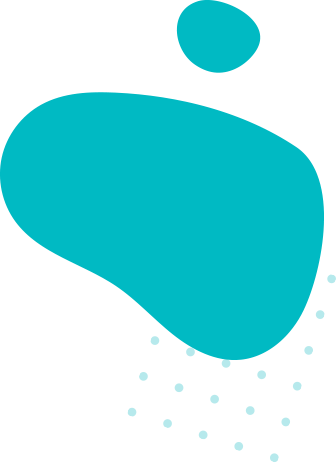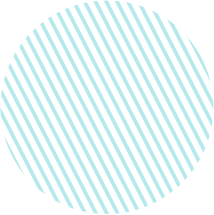 Contact Info