---
Customized Shirts, Cheap Custom Shirts, Screenprinting & Embroidery
Whether you need cheap custom shirts for fundraising or screen print shirts for your business, school, or church, you can design a single piece or in bulk right online in our online design tool. We always deliver high quality custom screen prints on t-shirts, every time. Customize shirts with a lot of heart and soul behind them, create something great. As the leader of t-shirt printing companies, our team of highly trained professionals-from graphic designers to bedazzling specialists, screen printers to embroidery techs have your back! In addition to offering high-quality screen-printed apparel, we offer embroidery, all over garment printing, custom rhinestones, and direct-to-garment digital (DTG) printing. We also offer great wholesale t-shirt printing so if you want to order cheap custom tees, be sure to order bulk screen printing. We know many people wonder...do I need to order custom t-shirt printing near me? We say no way, t-shirt printing near you is not near as important as choosing the right customized t-shirt printing company.
Do you want our artwork staff to help you with your design ideas or do you want to make your own shirt online? Do you want to customize shirts with a private label? We can do that! Do you want us to drop ship cheap t-shirt prints to your customer? We do that, too! With the capacity to handle custom t-shirts in bulk combined with the friendliness of your mom and pop custom tees shop, you will be happy with your decision to use Broken Arrow Wear as your custom t-shirt, hoodie, sweatshirts and polo source. We offer a 100-percent money back guarantee on your custom garment services, hats, hoodies, and any other customize t-shirts! If your approved artwork does not match your final custom apparel product, we will refund your money or replace your item(s) with new one(s). This is true for all of our services including rhinestone apparel, embroidered apparel, and silk-screened apparel. We also have the best brands that you love from Gildan to Hanes, Next Level to Bella+Canvas. No matter what you are looking for, you'll find it here.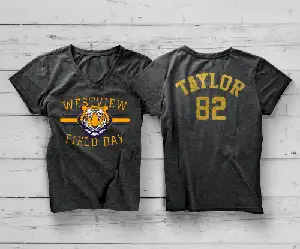 Customized Shirts the Broken Arrow Wear Way!
Just because you are getting a good deal doesn't mean that we have to sacrifice quality. Check out the benefits of working with Broken Arrow. Whether you order in bulk or from our wide selection of custom shirts no minimum, your order matters to us.
Never Pay Retail with Always Wholesale Prices
Free Shipping on Every Order - No Minimum $ Amount Required
The Broken Arrow T-Shirt Printing Money Back Promise
6 Day Free Standard Delivery with Rush Services Available
Live Customer Service Team: Monday - Friday 8AM - 6PM CST
29 Years of Shirt Printing & Embroidery Experience
All In-House, USA Based Staff for Consistency and Quality
View Product Catalog
Quality Embroidery on Hundreds of Wholesale Priced Products
We offer customized shirts embroidery on over 10,000 garment options including hats, polos, button downs, and jackets. Embroidering your apparel is a great way to add a professional touch to your brand. Choose from standard flat embroidery, 3D embroidery, puff embroidery, and applique. Before sewing your garments, our team will make sure that the chosen design embroiders cleanly, ensuring high quality embroidery that will look crisp and sharp on your garments or caps. For a fine quality retail look, combine your embroidery design with another cheap custom t-shirt customize method, such as rhinestones or screen prints! To learn about our services in addition to customized t-shirts printing, check out some of our other things we offer too. Broken Arrow can also help you with product design and offers a great design studio. In addition to our customizable t-shirts, we've got plenty of other service that can help make your life easier. Cheap custom t-shirts may be our specialty, but it's not the only thing that we can help you with.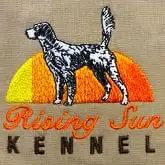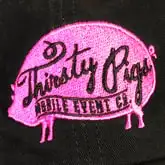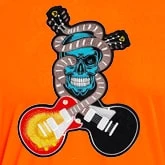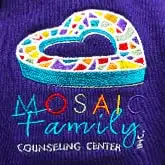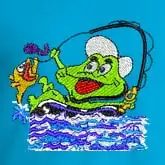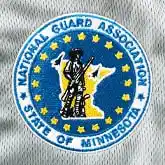 Loved and Trusted By Top Brands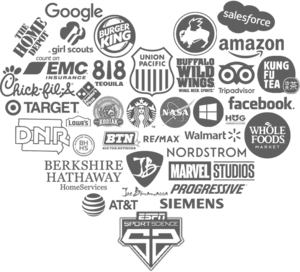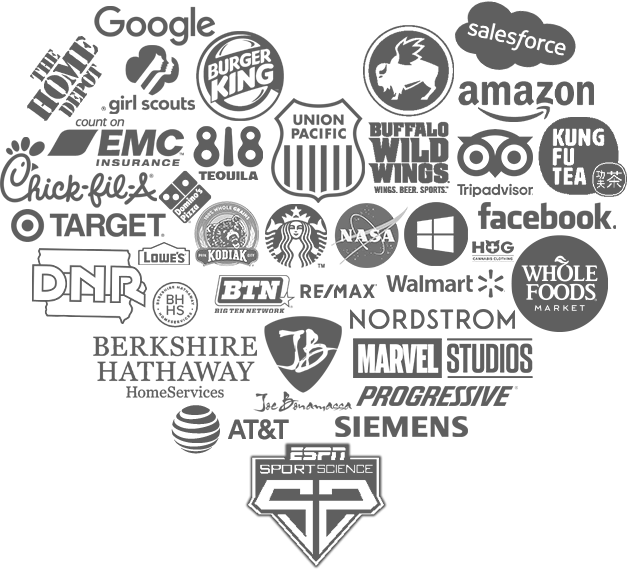 Check out Live, Unfiltered Review from Our Customers
---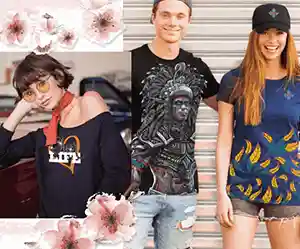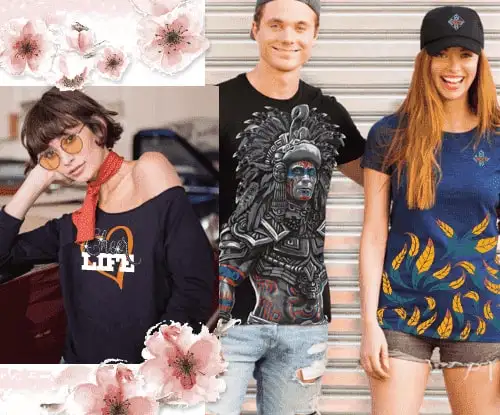 Tips for Maximizing Budget for the Cheapest Custom Shirts
Keep the Number of Colors in Your Design Low - The lower the print colors, the lower your pricing. Our team can help you reduce the number of colors in your design to maximize budget.
Select A Garment Economical For Your Budget - Consider a budget brand if you are looking for something inexpensive. Name brands such as Nike, Adidas, and American Apparel just to name a few can increase your pricing very quickly.
Increase Quantity to Hit the Next Price Break - We typically have price breaks at the dozens so if you are getting close to a dozen quantity, add a few additional pieces to hit that pricing break. You can often times save so much it covers the cost of the added shirts.
Don't Let Money be the ONLY Guiding Factor - Would it be worth an extra $1.00 per item to LOVE the item? Often times for a small amount of money you can upgrade your shirt to something softer or better fit. Comfort and look does matter when creating a shirt that you'll LOVE.
Make Your Own Shirt
---
The Broken Arrow T-Shirt Printing & Embroidery Money Back Guarantee
We've been committed to great custom t-shirt printing since 1989 by offering the best customizable shirts for the money. Starting with the actual shirt itself all the way down to the artwork design. We know that ordering from custom t-shirts near me seems like a safer bet to you, so we've created our online guarantee. If your final artwork does not match what you designed in our design tool (for orders of 5 or less) or your approved online proof, we will replace your garments, or you can return your garments for a full refund. What if we miss your delivery deadline? We guarantee that also! Even if UPS has a delayed trailer, we will still stand behind our delivery date promise. Want to learn more about the process? Our team will first begin by working with you to find the perfect garment whether that be cheap custom shirts, embroidered hats or printed hoodies. Once we've found the best products for your project, we will work closely with you to create or redesign your logo or artwork. Don't forget that we also offer other customizable items such as hats, hoodies, long sleeves and so much more. Once your custom printed shirt proof is ready for you to look at, we will email it over to you for review. The customized shirt proof will include your logo design, garment information, design size, ink colors, print locations and any other detail that you might want to ensure your customizable shirt is right in line with your expectations. You can make any edits or changes that you want! Once you place your order, your garments are delivered in just 6 business days. Freaking Fast! Our goal is to provide you the best service possible and become your customized shirt provider for life.