Custom Hooded Sweatshirts - The Most Traditional Style Of Sweatshirt in Various Weights
Customize Full-Zip Sweatshirts - Great for Layering & Ease of Use
Custom Crewneck Sweatshirts - Great for a Less Bulky Layering Option
Custom 1/4 Zip & Custom 1/2 Zip Sweatshirts - A Little Bit More of a Professional Look
Custom Sweatpants & Leggings - Joggers, Open Bottom, Pocketed & More
---
Custom Sweatshirts, Custom Hoodies Cheap Online
With our easy to use online design tool, you can start designing your sweatshirt right away for fast and free delivery.
Did you know that we offer sweatshirt/hoodies/pants sets? Check out our Custom Sweatsuits
No Artwork Or Setup Fees, EVER.- You will never pay us for setup fees thanks to our all-inclusive, easy to understand pricing structure.
You can combine hoodies and sweatshirts, quarter zips and other items with the same print location to maximize your pricing and get the cheapest sweatshirts possible.
The custom sweatshirt cost will be based on quantity, number of colors in the design as well as the chosen sweatshirt brand.
Looking for something unique? Check out our pigment dyed and tie dyed sweatshirts! We offer all sorts of really trendy styles.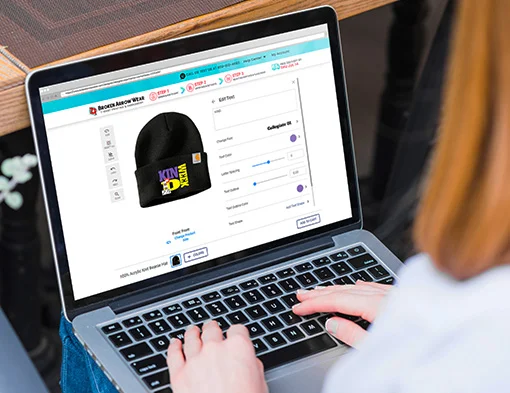 ---
Create Your Customized Sweatshirt Cheap - Fast & Free Shipping
Custom designed sweatshirts with more choices than you need is our goal. With everyday wholesale pricing, your printed sweatshirts will be cheaper than you think, including name brands. In addition to basic crew neck sweatshirts, out customization services include custom hoodies, pants, fleece, and even sweatshirt hoodies. Select your category to find the perfect sweatshirt for your group or team. Add your logo or our professional artists can create a design for you. Design custom sweatshirts easily online no matter your artwork skills.
Which Sweatshirt Weight is Right for Me?
One of the most difficult things when choosing a sweatshirt is knowing which weight works for your group. Check out this little guide! If you need help selecting the correct weight, please reach out to our customer service team, we are happy to help to ensure you are 100% satisfied with your custom sweatshirts.
Lightweight Sweatshirts - Below 8oz - If you want your sweatshirt to not be bulky, and just take the chill off on a cool summer night or inside your office, consider something lightweight. Our favorite is the Bella+Canvas Sponge Line, which is super soft and comfy.
Midweight Sweatshirts - 8oz - 10oz - The most pouplar weight, this weight range is going to be a true sweatshirt feel. Great for year round use to really cut the cold. Hundereds of colors avaialble in over 30 different brands. This weight is a great, all around choice.
Heavyweight Sweatshirts - 10oz - 16oz - If you need a sweatshirt for outdoor work wear, or in cold winter months, consider Heavyweight. The higher the weight, the heavier it will be. Champion Reverse Weave is one of the most popular in this category at 12oz.
Frequently Asked Questions about Custom Sweatshirts
Sweatshirt fabric is typically thought of as a jersey outside with a fleece inside. With the evolution of fabrics, be sure to make sure the product includes "fleece", or you might end up with the design/look of a hoodie, but the weight of a t-shirt.
Yes! We have an in-house artwork team that can take your idea and turn it into a printable design. Once you place your order, we will work up an online proof for you. From there, you can submit changes or approve. The online proof is free with any screen printing or embroidery order!
We offer digital direct to garment printing (no minimum order), Screen Printing (6 piece minimum order), Embroidery (6 piece minimum order) and even Applique!
Yes! We offer the option to combine products together to create the best possible bulk pricing for your project. In addition to sweatshirt styles, you can add tees, long sleeves and even sometimes polos! As long as the design remains the same on all items, they can print together.
With our easy to use online design tool, you can design a sweatshirt in a few minutes. We recommend selecting your item first, selecting design now, and getting started! Upload your artwork or use one of our design templates. You can even add multiple sweatshirt colors with the same design.
Crewneck sweatshirts will typically be the cheapest option, followed by standard hoodies and then full zips. Stick with a budget brand such as Gildan, Port & Company or Fruit of the Loom to get the cheapest options.
Traditionally, French terry has been thought of as basically towel material. Now, French Terry is considered to be a higher end material with little small loops in the fabric. They tend to be a little bit softer than a standard sweatshirt as well as a little less bulky.
Brands You Want at Prices You Love
With everyday wholesale pricing, your printed sweatshirts will be cheaper than you think, including name brands. Screen printing on your favorite brands - from Champion to Carhartt, Gildan to Nike. We can also create custom embroidered sweatshirts and even offer free digitizing! Add matching sweatpants for the ultimate uniform. More than just custom t-shirts for your business, logo or school!