Custom Carhartt Sweatshirts
Made for the most extreme environments, these sweatshirts are designed to perform. 💪💪
---

Carhartt Tall Sweatshirts
Even the oversized design of Carhartt might not be tall enough for your work force. Combine tall sizes and standard sizes to outfit your entire crew.
---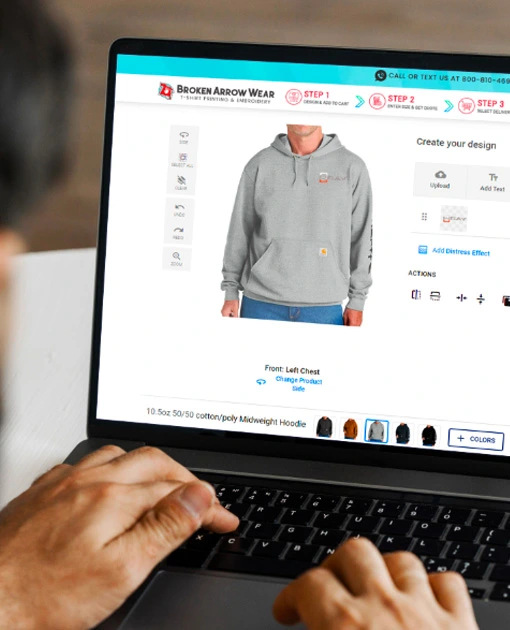 Customize Carhartt Sweatshirts Online Now
Select your Carhartt product, click "Design Now", upload your company logo and get started creating your custom Carhartt hooded sweatshirts.
Ensure your crew gets the hardest working gear by choosing custom embroidered or screen printed Carhartt sweatshirts and hoodies.
Need production from the elements? Check out the Carhartt Rain Defender® Sweatshirts which have an added water-repellent finish.
Need to stay extra warm? Design on a thermal lined sweatshirt, full zip or hoodie.
All Carhartt sweatshirts offer a loser fit to keep it easy to bend, move and work while wearing your item.
Important Considerations with Carhartt Tees & Workwear Shirts
Since 1889, Carhartt has been the go-to brand for company workwear for the American worker, and now you can get Carhartt work sweatshirts customized with your company logo directly from the heartland of the USA.
Stock up on Carhartt gear for your company and make sure your team is ready for the job whatever the forecast.
Need Carhartt options for ladies? Check out the Carhartt sweatshirts specifically designed for hard working women in mind.