Our To Sweatpant Picks
We have tested and listed to feed back on sweatpants for over 25 years. These are some of not only our staff favorites but sweatpants that our customers love as well.
---

Best Budget Customizable Sweatpants
If you are looking for sweatpants that will not break the bank, look no further. These are our favorite cheapest sweatpants available for customization.
---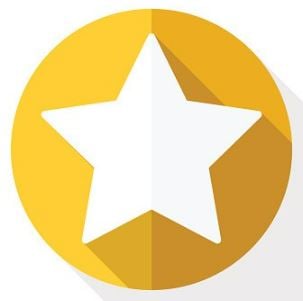 Our Favorite Athleisure Style Pants
With the rising popularity of the blend of athletic style and casual wear, we have a great selection of pants that have been inspired by your favorite brands cuts like Lululemon and Nike. These are our favorite athleisure pants that fit the bill.
---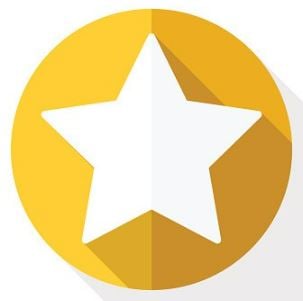 Our Favorite Ladies Sweatpants
If you are women looking for something a little bit more flattering and tailored to your body, check out our picks. They generally offer a shorter inseam and tapered leg.
---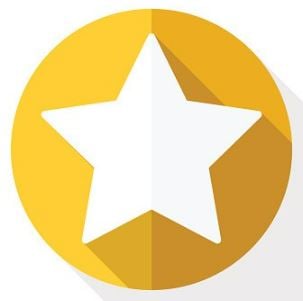 Honorable Mention - Cool Sweatpants We Love
Sometimes, you just do not want the same ole same ole pant. We have scoured our catalogs to find what we think are the coolest, trendiest pants on the market. Try these for something different.
---
Design Custom Sweatpants Online Now
With our easy to use online design tool, you can start designing custom printed sweatpants in minutes. Design, Quote and Order all online!
We offer budget friendly, cheap options or you can choose from our High Quality name brands like Champion & Nike.
From no minimum order requirement to bulk wholesale quantity based discounts, you'll get the cheapest pricing possible.
You can upload your own logo or use our design templates to create a cool custom design.
We offer screen printing, direct to garment digital printing and embroidery! Choose your decoration method at checkout.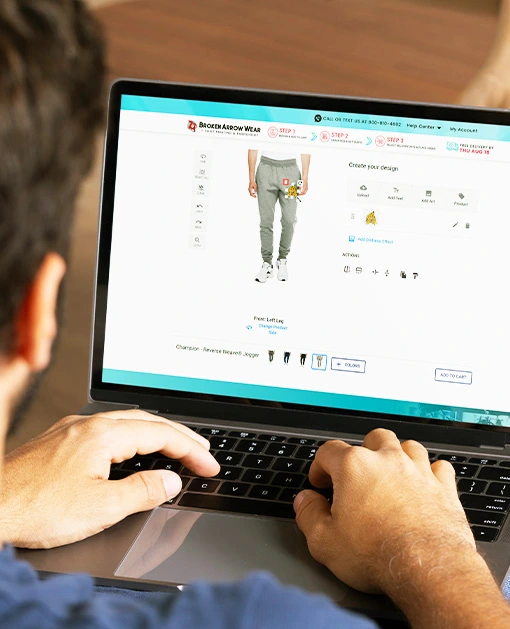 Custom Sweatpants Styles to Fit Every Need!
---
Which Decoration Method is Right For Your Sweatpant Order?
With options galore, it might be confusing to know what decoration method is right for your project. Here is a guide to help you choose: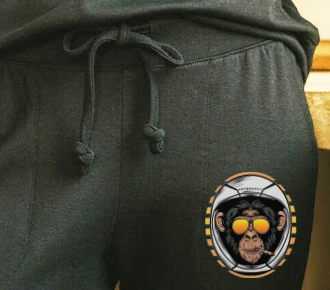 Direct to Garment Digital
Choose digital if you are ordering less than 6 pieces, your design is super high in detail (like a photograph) or your design has a ton of colors.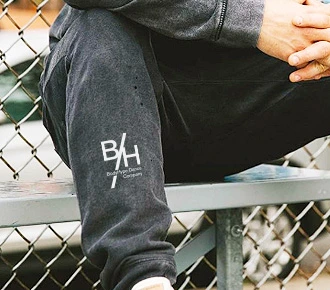 Screen Printing
Screen printing is typically going to be the preferred, most cost effective method for customizing pants. Pricing is based on quantity and number of design colors.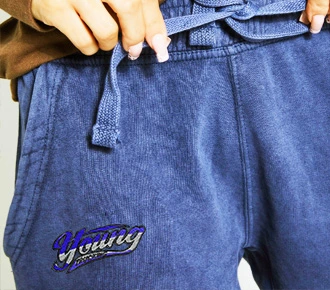 Embroidery
If you want your logo to be more professional or higher end looking, embroidery can offer that look. Your logo is turned into a stitchable design by our team.
---
Tips & Tricks for Making the Most of Your Sweatpant Purchase
There a few factors that come in to play in determining your pant pricing. If you are looking for cheap sweatpants and maximizing your budget, here are our tips to follow while you design sweatpants.
Choose a brand that fits your budget: While we offer name brands like Champion, Adidas and Ogio, they are going to drive up the cost of your pant. If you do not care about using a name brand garment choose from our budget brands and save money.
Do not print more colors in your design than you need: The pricing for screen printed sweatpants is based on the number of colors in your design. Consider reducing the number of printed colors to make your pants cheaper.
Consider adding a few items to hit a price break: We offer wholesale pricing at all quantities, but you'll still get extra pricing breaks typically at the dozens. If you are needing 22 pants for example, be sure to check the 24 quantity pricing break.
You can print multiple sizes together for the cheapest pricing: If you need unisex, youth, kids and ladies sweatpants, we can typically combine those into a single order giving you the cheapest pricing due to the combined quantity discount.
Frequently Asked Questions about Customizing Sweatpants
Yes, almost all of our sweatpants have a matching companion hoodie and crewneck sweatshirt, some even have a full zip. We have put some together for you as well on our Sweat Sets page.
That really depends on what you are looking for! Here are some of our favorites:
Cotton or mostly cotton sweatpants will be super breathable and will wear cool. They are also perfect for direct to garment printing, or no minimum order printing. Most sweatpants are made of a cotton/poly blend as its the most economical and easiest material make up. If you are looking for an athletic style, you'll want something with 100% polyester or mostly polyester.
Joggers tend to have a thick band at the bottom, generally around 2-3 inches. Standard elastic bottom pants offer a thin band along the size of a half inch to 1". They tend to have a more scrunched look.
Are you wanting a leg print? Butt Print? No matter what location you want for your custom screen printed sweatpants, we will do our best to help. Let our customer service team know what your needs are.
No, printing over the side seam is not recommended. The ink will gunk up and look really rough and the final result will not be a high quality print.
Personalized Sweatpants Made Your Way
These printed pants can be designed to be used for teams, organizations, or any other group who wants matching items that can be bought in bulk. Don't forget to pair your pant with a custom shirt or hoodie. You can order from us without worrying about receiving a quality item. Our custom sweatpants are not only high-quality, but they are also easy to personalize. You can choose from different styles and brands, and you can also choose from a large selection of colors, depending on your personal taste. Then you can add a phrase or image to the items in your order. If you are ready to get some top-quality custom sweatpants with a personal flair, place your order today. Are you looking for a sweatshirt to go with your custom sweatpants? Create custom hoodies, crew necks, t-shirts and hundreds of other items that you can choose to turn your personalized pants into a uniform or set. If you need any assistance in finding the best product for you, let us know. Our team is ready to assist you in finding the perfect customized sweatpants.