Unisex Flannel Pants
Throw on these festive, snuggle-worthy pants to help you look the part this holiday season.
---

Women's Fit Flannel Pants & Shorts
A tapered cut designed for ladies, these pants and shorts are cute and stylish.
---

Youth & Kids Sized Joggers
Mix and match to cover your entire family or group. Youth S - 6/8, Youth M - 10/12, Youth L - 12/14
---
Personalized Flannel Pants - What decoration method is right for you?
Personalizing your products is super easy. Not sure which way to customize your flannels? Here is a guide to help you choose: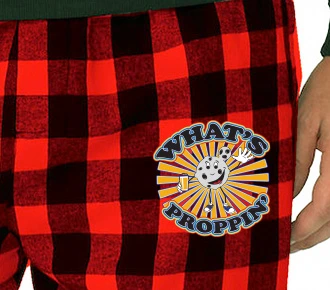 Screen Printing
Screen printing is a cost-effective and popular method with a minimum requirement of six pieces, with quantity-based discounts applying at dozens - 12, 24, etc.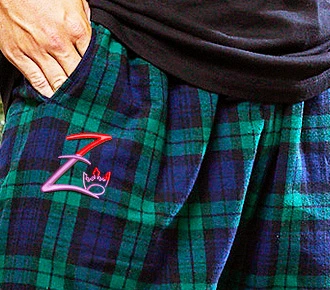 Embroidery
Turn your design into stitching, embroidery adds a classy look and is perfect for simple or professional looking logos and designs. Low 6 piece minimum order.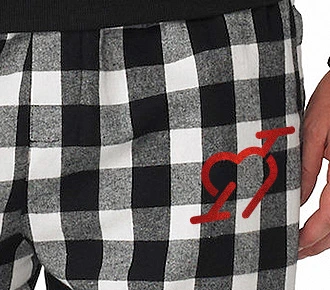 Special Effects
Do something elevated this year with glitters, foils or even puff specality inks. Low 6 piece minimum on all special effect prints, turn something from boring to beautiful.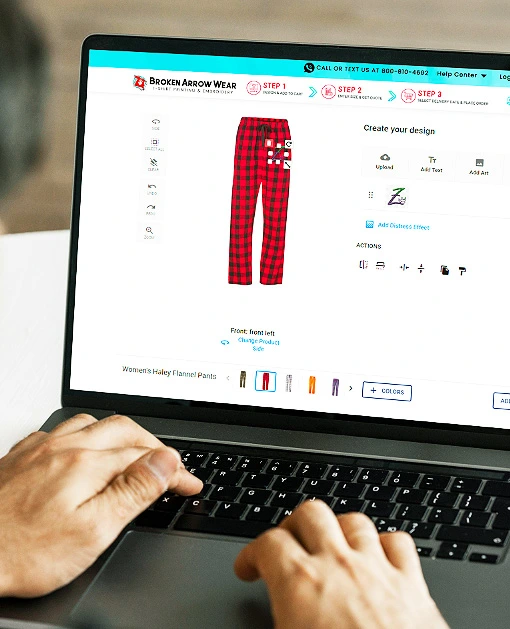 Create Custom Flannel Pajama Pants Now!
With our easy to use online design tool, you can add your design to your pj pants! Not sure where to start? We have design templates!
Did you know that our prices are wholesale? Get your jammy pants designed and delivered cheaper than you can often times buy them retail!
Flannel pants are peffect for teams, family vacations and gifts and even a fun gift idea for corporate and businesses!
Once you design your pant, enter the sizes to get a free instant quote. You can then enter one shipping address, or multiple! Place you order - sit back, relax and let us do the rest.
Did you know our customer service team loves staying busy? Call us, let us help you! Do not be afraid, pick up the phone and call us at 800-810-4692
---
Custom Plaid and Flannel Sweatpants: An Athleisure Wear Staple:
Whether you are tailgating near the stadium or binge watching your favorite shows from the sofa, your comfort level won't be optimized until you own a pair of custom plaid flannel pajama pants.
Custom plaid sweatpants have become a wardrobe stable because they are comfy cozy, and downright fun to wear.
Why not enjoy your leisure time with your posse even more by customizing your plaid pants? Design your custom plaid and/or flannel pants online with no set up fees in just minutes
We offer easy-care, high-quality personalized flannel and plaid sweat pant styles in both men's, women's and kids youth sizes.
Need a specific color plaid? You'll find the plaid fabric color options on the "More Details" button under choose product color. We've got over 35 different color choices to choose from including basic plaid, buffalo plaids and non traditional such as scottish.
You can have your plaid pajama pants in just a few days. Select the pants you like from this page to get started on your design today.
Have a question? We want to help. Call or chat with us during regular business hours Monday through Friday 8am to 6pm CST. You can also Contact Us