No Minimum Nike Club Sweatshirts
Are you looking for a traditional style sweatshirt? These 80/20 Nike sweatshirts will feel like your normal sweatshirt with the fleece on the inside.
---
Nike Therma-Fit Sweatshirts
100% Polyester Therma-FIT sweatshirts are designed to keep you warm, be moisture wicking and breathable. Perfect for activewear use.
---
Nike Dri-FIT Element Performance Wear
The Nike Element line is designed to be lightweight enough to move in, but designed well enough to keep you warm. Featuring thumb holes!
---
Which Customization Method is Right For You?
With options galore, it might be confusing to know what decoration method is right for your Nike items. Here is a guide to help you choose: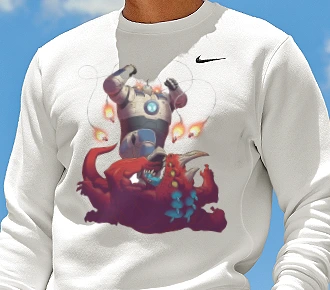 Direct to Garment Digital
Choose digital if you are ordering less than 6 pieces, your design is super high in detail (like a photograph) or your design has a ton of colors.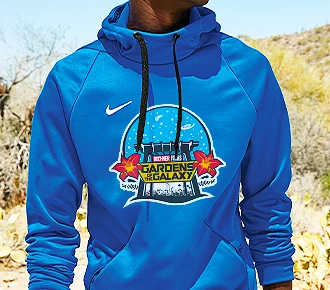 Screen Printing
Screen printing is typically going to be the preferred, most cost effective method for Nike sweatshirts. Pricing is based on quantity and number of design colors.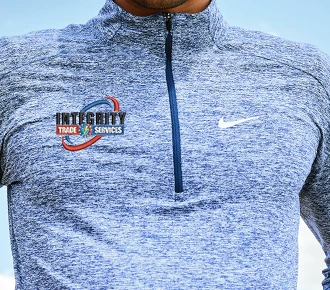 Embroidery
If you want your logo to be more professional or higher end looking, embroidery can offer that look. Your logo is turned into a stitchable design by our team.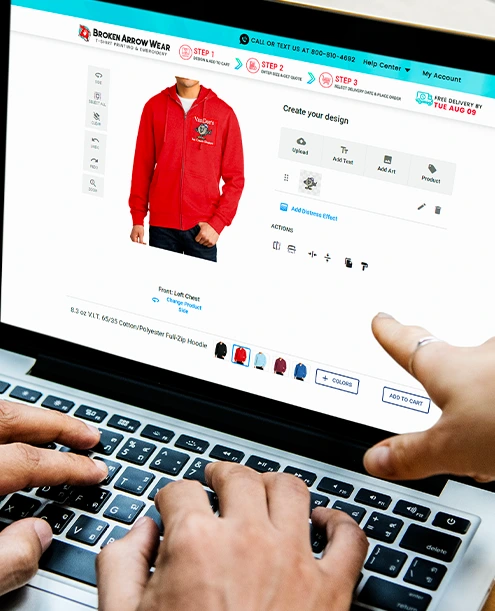 Customize Nike Sweatshirts, Hoodies & Quarter Zips Online
Whether you are wanting a no minimum Nike sweatshirt or a Dri-FIT peformance hoodie, you can customize right online through our free, online sweatshirt design tool.
If you need design ideas, use our pre designed templates or you can upload your artwork to create your own. Want to start from scratch? We offer that option too!
After you made your Nike sweatshirt design, add to cart, enter sizes and recieve pricing. We offer wholesale pricing on all Nike sweatshirts so you'll pay less than retail.
You can customize on the front, back and even the sleeves! Watch out for the Nike symbol as that location varys depending on the style of product.
All Nike sweatshirt orders recieve Free shipping - whether you order one piece or a few hundred. Order in bulk and save!
Nike Sweatshirts: Learn More
Broken Arrow Wear is an officially licensed Nike wholesaler. This means that your products are 100% true Nike products, no need to worry about immitations or fakes.
Everything we offer is wholesale priced. Do not be worried that your customized Nike order is less expensive than you can purchase the same product blank at your favorite retail store. We purchase the Nike products at discounted rates (wholesale) and resell them at cheap rates as well due to quantity and bulk pricing.
The Nike products offered here change often as retail pieces become popular or out of stock. Check back often, you might just see your favorite Nike sweatshirt on our site for your company, team or project.