The Broken Arrow Difference
Since 1989, Broken Arrow T-shirt Printing and Embroidery has been making custom T-shirts, polos, hats, bags, athletic wear and more for you, our valued customers. We understand that the custom apparel we make for you is a reflection of your company, your school, your cause, your family, your team, or your event, and we take that responsibility very seriously. We are passionate about what we do and proud that we are rated as one of the BEST custom T-shirt printing and embroidery companies in the USA. Here's how we earned that designation: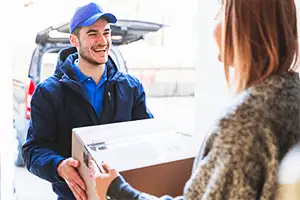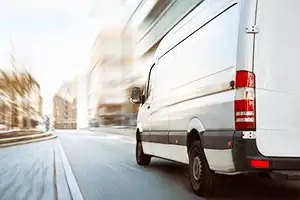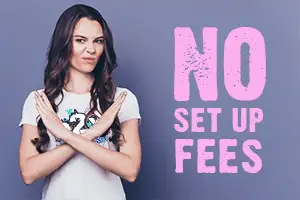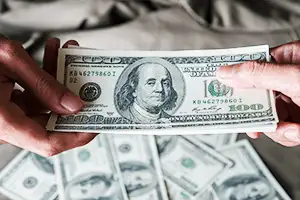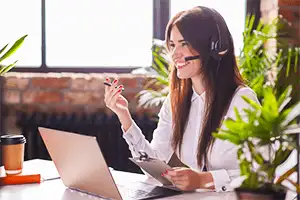 Our Humble Beginnings to the State of the Art
If you are from the Des Moines metropolitan area and were born prior to 1958, you may have heard of the Broken Arrow bar that used to reside on the square in Polk City, Iowa. This bar opened up in 1974 and had a marvelous beer garden with luscious trees and great bands. The bar's slogan was "All roads lead to the Broken Arrow". This motto came about because no matter from which direction you came into town the roads would lead you to the Broken Arrow. It was considered a landmark of Polk City at the time.
When the bar closed down years later, the owner of Broken Arrow T-Shirt Printing and Embroidery, Mari Coppola, and her husband, Kurt, decided to purchase the building so they could do something really great with it. That something great turned out to be imprinting the world one custom T-shirt at a time! Mari decided to keep the Broken Arrow name, because it was such a well-known landmark. Thus became the 1989 birth of the Broken Arrow you know today.
Broken Arrow grew from that original 3,000 square foot bar space to a state-of-the-art custom printing facility. As our business grew over the decades, so did the number of services we offer including 3D puff embroidery, DTG digital printing, rhinestones, all over printing, fulfillment services, bagging, and tagging, and much more!
Broken Arrow became the one-stop shop for all of your custom apparel needs. Our 30,000 square foot production facility, located in the center of the heartland (Urbandale IA), enables us to quickly ship your custom decorated apparel anywhere in the contiguous United States.
In addition to our production facility, our state-of-the art call center and showroom is staffed with highly talented fashion experts and artists, so we can provide you with the best service and highest quality artwork without exception.
Broken Arrow continues to grow. Our multihead, computerized printing presses are state-of-the-art. On average, we print over 2500 custom shirts per day. We have tested all the screen printing inks available and we use environmentally safe inks that not only produce a high quality print, but also work the best with the advanced equipment we use. Our prints are not what you would find in a department store or a garage T-shirt shop. Our prints are a much higher quality. The print will not crack or chip off. We do not use iron-on designs. As a result, our prints are guaranteed and with proper care and washing, should last well beyond the life of the garment.
A Covid 19 virus pandemic shut down many retail operations throughout the United States and the world. To meet your needs during this challenging time, we found innovative ways to help bring your businesses, families, teams, friends, and neighbors together while keeping our employees safe and healthy. As a result, our relationships with you, our trusted customers, grew even stronger and our business continued to grow. In September, we opened the doors to our new corporate headquarters and showroom at 4404 Merle Hay Road in Des Moines, Iowa.
Broken Arrow was here yesterday and, you can rest assured, we will be here tomorrow. We come to work with smiles on our faces, thanks to our customers and colleagues we also call friends. We continue to grow, delivering some of the highest quality custom apparel in the country. Count on us to deliver the quality custom apparel you need. Check our social media accounts for frequent updates!
2022 Statistics
9,138,339,424
Stitches Sewn
34.8
Tons of Recycled Boxes
$130,159
Fundraised in 2022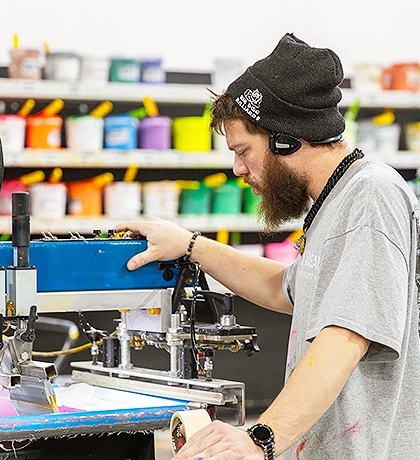 Broken Arrow can turn your order faster than any competitor we know. Our precision, multi-head embroidery machines run 24-7 to create the quality custom embroidered hats, polos, bags, and other garments you need delivered when you need them. Because we do everything in house, there is no middleman slowing down the process.
We are so proud and sure of our delivery times that we publish the date on the banner at the top of our website. This enables us to allow just FOUR business days for production after you have approved artwork. Your order will ship on the next business day.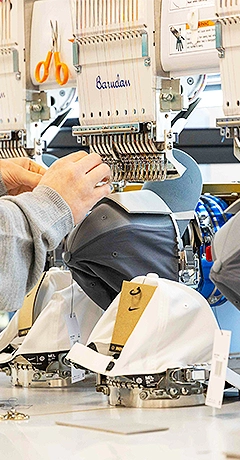 Superior Custom Art
Our art department is staffed with highly creative, experienced artists that will bring your ideas to life. Your finished screen-printed, digital printed, or embroidered product is not only a reflection of your business but of ours. Our art designs are some the best in the custom apparel industry. Take a look at some of our recent design samples.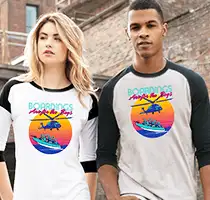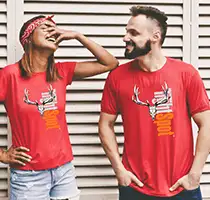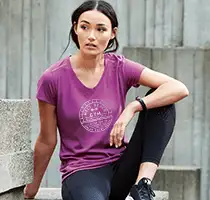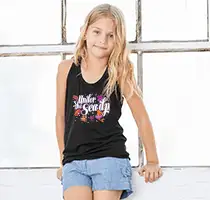 We Go the Extra Mile
Every garment goes through our stringent quality control department, assuring that your custom apparel order surpasses your expectations. This ensures your garments will be printed accurately and shipped so they arrive when you need them. Dark screen-printed garments are highlighted with a special white ink underneath the image to give you the brightest result, where as other companies will print by doubling up on colors which not only does not brighten the image, it makes for a very thick design that does not last as long.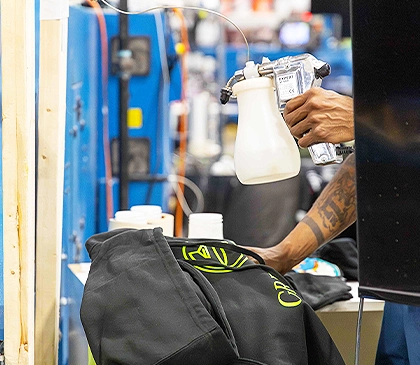 Our Work Ethic and Our Friendly Staff is Our Pride and Joy!
We love what we do! We are committed to our customers and to providing jobs and products with pride from the Heartland of America. The reason we have continued to grow our business for over 30 years is because we understand that if we are reliable and trustworthy in the products and services we deliver, our customers will return and tell others about us. Take a look at some of our great staff!