Our Top Snapback Picks
These our not only our favorite snapbacks, but customers favorites as well! With over 150+ color combos, these are our most loved snapbacks.
---

Best Budget Pick Snapbacks
If you are looking for a snapback that will not break the bank, look no further. These are our favorite cheapest snapbacks available for customization.
---
Best Eco-Friendly & Sustainable Snapbacks
The pressure for corporate responsility has made your favorite brands evolve to more eco-friendly, sustainable product offerings. Organic and Recycled Polysters will make you feel good while looking good.
---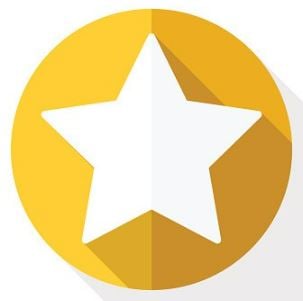 Our Favorite Snapbacks with a Flat Brim
With the popularity of streetwear, Flat Bill hats are more in style than ever before. These are our favorites for the blend of quality, available color and style.
---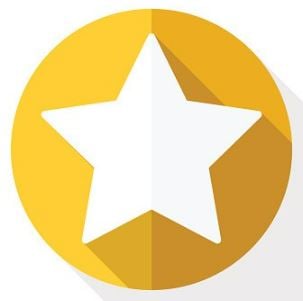 Our Favorite Snapbacks with Unstructured Front
Combine the trend of dad caps and snapbacks together to create your new favorite hat. These soft front hats are perfect for both men and women for a more casual look.
---
Custom Snapback Hats with Embroidery, Patches or Printing
We offer both standard flat embroidery and 3D Puff Embroidery on Snapbacks.
With our no minimum digital transfer option, you can order one single piece or embroidery with just a low 6 piece minimum.
No Artwork/Setup/Digitizing fees - EVER!
As with all products at Broken Arrow, your customized snapbacks will ship fast and for free.
Need fast delivery? We offer rush services and can ship items in 48 hours or less. Ask our customer service team.
Styles of Snapback Caps
---
Custom Snapbacks with Patches
Did you know that we offer patches too?! With our wide selection and choices, you'll have the best looking snapback in the land.
How it works:
Choose from our Embroidered or Leather Patches. Let us know what you want them to look like and we will take it from there.
Turnaround Time:
Approximately 3-Weeks
---
Watch How a Snapback Cap is Made
Once your order is placed online or through a rep, our team reviews your order.
Next, your order is sent to the art department to have your logo digitized, which is the process of turning it into a stitchable design.
You'll review your proof and once approved, we will send your items and artwork out to our production floor.
We will hoop, load your items onto the embroidery machine and sew your items.
Once sewing is complete, your snapback will go through finishing and a quality review.
Your items will be shipped via standard free shipping and delivered to your door.
---
Important Considerations Snapback Caps
While you might think a snapback is a snapback, there are many variables that you might want to consider when choosing a snapback. We have put a quick guide together below!
Do you want the front of the hat to be stiff or floppy?- If you like that stiff front feel, be sure to choose a structured hat. If you are wanting more of that floppy, unsupported feel, choose an unstructured cap.
Do you want the back to be of mesh material or not?- While mesh has become the most popular due to its style, its not for everyone. You will get way more options with mesh back.
Do you want the mesh on the back to be made of harder plastic or a more soft material? - We have hats that offer the traditional plastic mesh back but we also offer some more fabric based backing, which will give you a much softer feel. Look for terms like "soft mesh" or "fabric mesh".
Frequently Asked Questions about Snapback Caps
We do offer digital custom transfers! This gives you a way better result than traditional screen printing, it allows for more detail and looks way better going over seams since it does not clump.
Broken Arrow Wear is located in the United States and does all customization in house with a super fast turnaround as our goal. To custom embroider on the bill, that typically is done prior to the hat being sewn together. We do offer total customization of a hat with a 144 piece minimum and a 2-3 month turn time. If you are okay with that, please reach out to our team for a custom quote.
The pricing for snapbacks can vary based on which decoration method you choose (embroidery or printing), the hat that you select as well as the quantity. You can get an instant quote on our website to see exactly what you would be paying. No added or hidden fees!
With our easy to use online design tool, you can select, design and purchase a custom embroidered or printed snapback right on our website! Choose from over 250+ options by over 30 different brands, including some of your favorites like New Era and Richardson.
Yes! We do offer both leather and embroidered patches. Learn more about our patches and prices online at our Custom Patch page.
It seems strange, mostly because when people hear Flexfit, they think of the stretchy fitted band. Flexfit is also a brand of caps as well as a fit technology. So yes, it is possible to have a Flexfit branded Snapback cap.
Stickers are fun! Actually, its a great marketing tool for the manufacturer to make sure you are aware of the brand and item number of your new favorite hat, well atleast they hope.
A snapback really refers to the closure style and nothing more. Snapbacks are typically a closure made of plastic material that you can snap in various spots for size adjustability.
Snapbacks from Your Favorite Brands
You can get the most recognized brand names at every cheap wholesale pricing. We offer Yupoong, Flexfit, New Era as well as value brands such as Valucap, Sportsman and so many more! Adjustable hats are a great way to buy for a group without having to do all of the working of getting fitted sizes. Ask our customer service team for more details and we can help you find the perfect snapback for your project. We have any style you need for your custom hat order. If you sign up with your email address, you can get a special discount off your first order to get the cheapest price.