No Minimum Lightweight Hooded Sweatshirts - Perfect for Cool Summer Nights
No Minimum Midweight Hoodies - Indoor/Outdoor, Versatile, Most Popular Weight
No Minimum Heavyweight Hoodies - Thick, Heavy Hoodies for Keeping Warm in Cold Climates
---
Design No Minimum Order Hoodies Online Now!
Choose from our great selection of garments and click "Design Now" to get started in our online, easy to use design tool.
Upload your artwork or design or create one using our design templates and pre-loaded clip art options.
Quote, Finalize and Choose a shipping address. Please your order right online in minutes.
All No Minimum Hoodie orders will recieve fast & free shipping within the contigous US.
Need help? Our customer service team is live Monday - Friday, 8AM to 6PM and would love to assist you!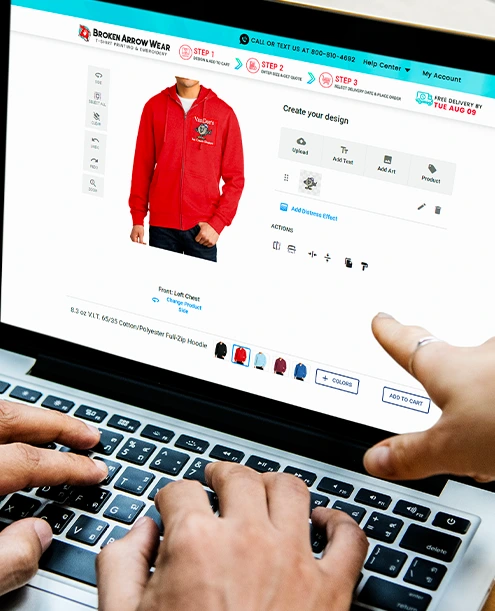 No Minimum Hoodie Printing: Want to Learn More?
Direct to garment printing (also known as digital printing) lets us offer customized hoodie printing at the single piece quantity. DTG printing has a few more "rules" than other types of printing. Here is a guide on making the most of your no minimum hoodie order.
Hoodies Must be Atleast 80% Cotton - Digital printing uses waterbased inks, which means they are generally thinner than standard inks. Synthetics and water based inks do not miss well so all of our no minimum hoodies are atleast 80% cotton for best results.
Ink Will Be Less Vibrant - DTG printing offers less vibrant inks than traditional screen printing. Neon inks, bright pinks and blues are really hard to achieve. Consider that when choose DTG vs screen printing.
Cotton Hoodies will Shrink More, but are Softer - Because of the higher amount of cototn in the hoodies, they will shrink a little bit more but they do tend to be softer than the 50/50 blends as an added bonus!
No Minimum Lightweight Hoodies - If you want something light and soft, a lightweight hoodie is the perfect choice. For cool summer nights or taking the chill off inside an office. Our favorite is the Bella+Canvas sponge fleece!
No Minimum Midweight Hoodies - The cheapest option and most popular, if you want something basic and inbetween light and heavy, a midweight hoodie is perfect. We like District or Gildan Softstyle.
No Minimum Heavyweight Hoodies - If you are looking for something thick and hefty to keep you warm in cold winter months, hoodies a heavyweight hoodie of 10oz or more. Customer favorites including Champion Reverse Weave & Sport Tek Cross Grain.
---
Which Hoodie Printing Method is Right For You?
While digital printing is the only option we offer with no minimum order quantity, we do have other print methods available with a low 6 piece minimum. Here is a guide to help you choose: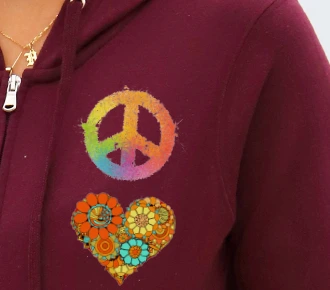 Direct to Garment Digital
Choose digital if you are ordering less than 6 pieces, your design is super high in detail (like a photograph) or your design has a ton of colors.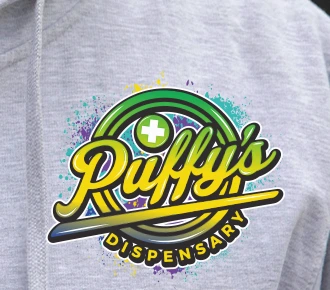 Screen Printing
Screen printing is typically going to be the preferred, most cost effective method for hoodies. Pricing is based on quantity and number of design colors.
Embroidery
Embroidery is a great way to add a professional touch to your hoodie. Great for semi-simple designs and has just a low 6 piece minimum order.
---
Frequently Asked Questions about No Minmum Hoodie Printing
Yes, if done correctly. If you have any issues with your design washing off, that is a defect in printing so please reach out to our team.
While it is possible, we do not recommend or offer that service. The final result is poor and will result in fibers showing through the ink making it look yucky.
Due to the process of creating garment dyed products, the result of DTG on garment dyed items is that the ink and garment dyes run together creating a mucky, unclean look.