Watch Our 3D Puff Embroidery in Action
One of the most common questions we get his how the heck is 3D puff embroidery even done? Simply put, a piece of foam is added to the front of the hat prior to sewing. Then, your design is sewn over top allowing the puff to be secured by stitching in the places that you want it. Once the sewing has completed, the extra 3D puff is removed from the hat and the design remains. Your hat then goes through a special process which allows the puff to become even more raised. Our team then does the finishing work including removing undesired puff (such as in the middle of o's) and trimming threads. Viola! Your 3D puff hat is complete.
Make Your Design Stand Out - Literally!
Adding 3D dimension to any design can improve its appeal. You can have the entire design with puff stitching, or have elements of your design in 3d puff embroidery. We understand customers are looking for high quality, 3D techniques to give dimension to customized embroidery designs and we deliver! Add puff stitching to your business or event logo for the best 3d embroidery hats, foam embroidery bags and more. The options are limitless! You can even use 3d puff embroidery over screen printing for a super fun mixed media look!
3D puff embroidery uses an underlying foam material, which raises a design up allowing for the three dimensional feel and appearance. Your design will really stand out - literally! By using foam embroidery of varying color and widths, it allows us to sew with varying stitch colors and materials. We also double the 3D thread count to ensure the 3D foam embroidery is not exposed under the puff stitching. Choose from tons of different garment types - 3d embroidery hats, bags, and more for an amazing high quality embroidery look!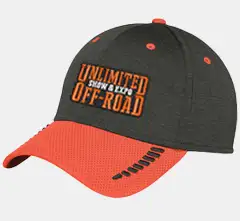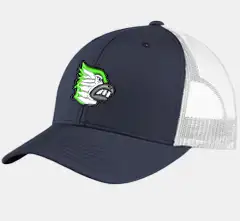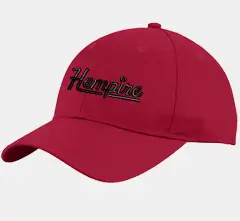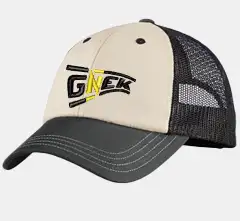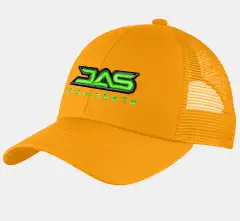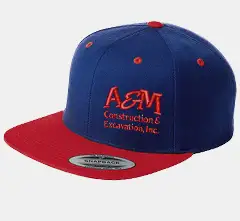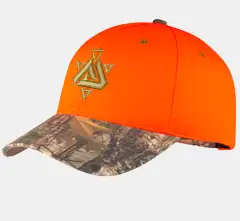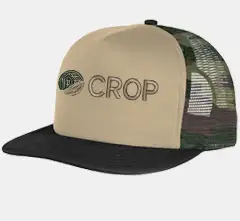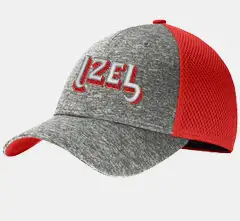 ---
Puff Embroidery Design Limitations
Large round or block-shaped lettering works very well with 3D puff stitching. When creating artwork for 3d puff embroidery, choose rounded corners if possible. This allows the stitching needle to perforate your custom design corners and completely cover the foam embroidery, which gives your design pizzazz. Broken Arrow screen printing and embroidery uses the industry's newest embroidering methods along with expertly trained staff for high quality embroidery. We are constantly seeking additional groundbreaking ways to meet our customer's needs. Custom embroidery applications techniques are a great way to start. Not sure what to choose? Don't worry! Our team of highly trained customer service reps and embroidery artists will work with your logo or create a custom design that will look amazing with 3d puff embroidery, and can help you with choosing the best garment to work with your design for 3d embroidery hats, jackets, shirts, bags and more! If you want high quality 3D embroidery, Broken Arrow can help!