---
Customize Richardson Hats with a Printed Transfer, Embroidery, 3D Embroidery or Patch
With over 4 different customizations options available, we have options or every logo or budget.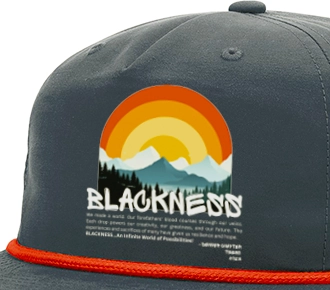 Printed Transfer
If you want custom Richardson hats no minimum order reqiured, choose a full-color digital transfer.
Custom Embroidery
A process that turns your design into stitches, which is then sewn directly onto Richardson hats.
3D Puff Embroidery
Want to add some dimension to your logo? Consider adding 3D Puff Embroidery for that popular, raised look.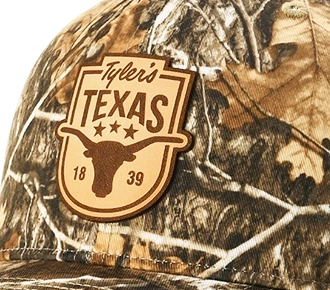 Custom Patches
We offer both embroidered patches and leather patches in tons of colors. Learn More about Patches.
Design & Create Richardson Hats Custom Online Now
With our easy to use online design tool, you can customize your Richardson hat online in minutes. Upload your logo or use our design templates and clipart.
After you create your design, you can choose your personalization method, enter quantity and get an instant quote.
You can even order multiple colors of hats with the same design and get a cheaper price with our built in quantity based pricing.
Need a Rush Richardson baseball caps order? We offer rush services to get your order delivered in 3-4 business days or less.
You will never have Setup Fees and ALL orders will include Free Shipping on your custom hats.
Important Considerations with Richardson Caps
Started in 1970, Richardson has become a house hold name with it high quality product and fun hat colors to match every team and business. For over 50 years, Richardson Sports has passion quality serving both sports and promotional industries. Our personalization methods include embroidered and screen printed, but embroidery by far the most popular due to its more professional touch.
Did you know that Richardson has a "lifestyle" and "outdoors" line? The lifestyle line offers more retail oriented styles (as oppposed to sports) and the outdoor line offers high performing activewear hats.
Custom Richardson cap style options include custom embroidered Richardson trucker caps, custom embroidered Richardson beanies, custom screen-printed Richardson snapbacks, Richardson flat bills, Richardson dad caps, and more.
PTS On-Field is short for performance team series. These hats are higher quality and even more
Richardson offers 4 different closure styles - Snapback, Hook & Loop (this is the generic name for Velcro), Tri Glide Buckle and R-Flex. R-Flex is Richardsons version of Flex Fit keeping the idea of fitted hats more simple for your team or group.
You can get your hats embroidered directly with Richardson custom hats, but they have a high minimum order of 48 pieces. We have no minimum order on some of our Richardon caps.
Custom Richardson beanies offer a great variety for both men and ladies. Choose a basic cuffed beanie for something simple or a cable knit pom beanie for something a little more fashion forward.
Did you know that Richardson offers a budget line? This allows you to get the Richardson name at a cheaper price. These hats are not quite as high quality, but they still perfom. View Richardson R-Series.
All of our prices are wholesale, you will never pay retail for Richardson hats with logos. You'll get the cheapest possible prices with our built in quantity based discounts and easy embroidery pricing.
Custom Richardson hats with patches take a little bit longer than direct embroidery, so keep that in mind if you are needing to rush your Richardson hats.
Frequently Asked Questions about Richardson Headwear
The Richardson 112 is their most popular hat style due to the high quality and number of colors offered. With over 90 colors available, you can easily find something trendy to match your logo, team colors and style.
No, Richardson hats are not made in the USA. While they do make hats all over the world, most of them come from China or Vietnam.
Yes! We offer no minimum digital transfers! Our embroidery has just a low 6 piece minimum and patches have a minimum of 100 pieces, although you do not have to get all 100 patches sewn on, you can save them for another time.
We have a special printer/cutter that we use to print your design onto a transfer. We then take that transfer after its been cut out and heat press it onto the hat. It is a permanent application.
Richardson On-Field products are "caps designed and made for playing the game". Their PTS, or Performance Team Series cap feature an R-Flex fitted back and a U-Form visor. The U-Form visor allows you to form that visor into a curved visor or straighten it out for a flat bill look. Wanting something in between? U-Form can do that too.