Richardson PTS (Performance Team Series) Headwear
High performing baseball caps with U-Shape Visor, R-Active Technology and Stretch Fabric.
---

Richardson On-Field Headwear
Created for the game, these high peforming hats and visors are cut like no other.
---
Customize Richardson Performance Team Series & On-Field Caps Now
Look like the pros that you are with team series caps from Richardson. Customize with regular or 3D puff embroidery.
Add your team logo in minutes by uploading your design to easy-to-use online designer or create something new and exciting using the design tools.
Not the creative type? No problem. Our highly talented art staff can create the perfect logo for you.
Need help? Our customer service team is live Monday - Friday, 8AM to 6PM and would love to assist you!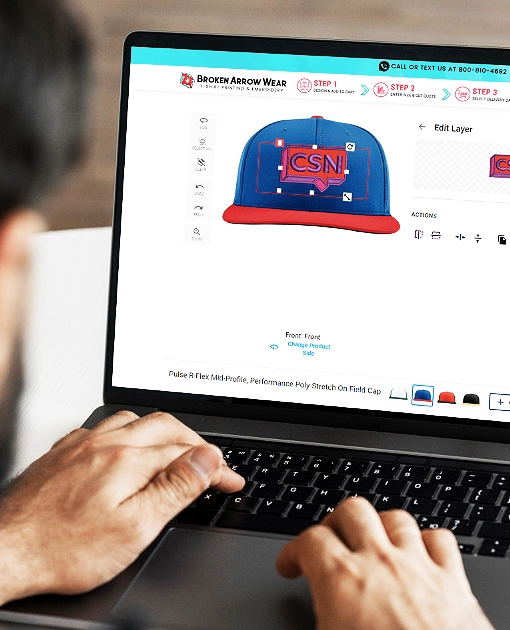 ---
Richardson Performance Team Series Caps-Learn More
Why choose a Richardson PTS cap over other baseball caps?
Richardson on field caps are the gold standard of quality.
The PTS series caps feature a classic fitted style with a stay-dry performance sweatband built into the cap as well as Richardson's signature U-Form Visor.
Richardson U-Form visor was designed to work for the baseball player that wants the pre-curved visor as well as the player that prefers the flat bill. The idea is that you can form the visor however you as a player see fit.
Our best-selling Richardson on-field cap, the PTS-20 (shown above) is made with PULSE, a breathable, poly-stretch fabric with R-ACTIVE technology that's designed to perform, and fit players at all levels of the game.
For a more modern look, check out the PTS30, which is a cap made with a lightweight, R-Active fabric and laser vented perforated panels which keeps you cooler.
The Richardson PTS65 (also shown above) has a U-form visor that can be worn curved or flat, low-profile design, anti-glare charcoal grey under visor and 8 rows of stitching on the visor.
The Richardson PTS45 has more fabric stretch than the PTS65 and is a favorite for youth teams.
Have more questions about on-field Richardson hats? We can help give us a call or chat with us today!