---
---
---
---
---
Bella Canvas + Your Branding = A Match Made in Customization Heaven
We have a few t-shirt printing options for you to choose from. Not sure which way to customize your gear? Here is a guide to help you choose: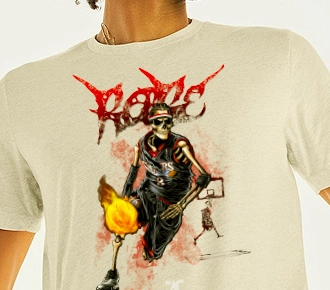 Direct to Garment Digital
Looking for no minimum printing on Cahartt products? Check out our small selection of items designed to allow you to order a single piece for your small business.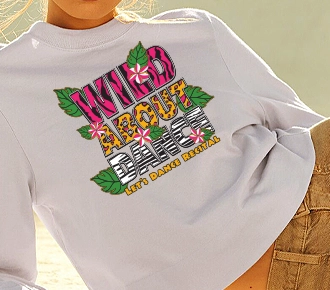 Screen Printing
Screen printing is typically going to be the preferred, most cost effective method for customizing Independent products. The more you buy, the more you save.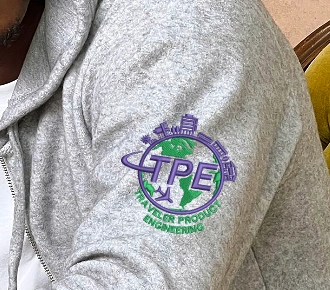 Embroidery
Carhartt embroidery adds that professional touch you are looking for for your business. We turn your design into a stitchable logo that will outlast the competition.
---
Custom Bella + Canvas Shirts- Fast & Free Shipping
Custom designed sweatshirts with more choices than you need is our goal. With everyday wholesale pricing, your printed sweatshirts will be cheaper than you think, including name brands. Select your category to find the perfect sweatshirt for your group or team.
Design Bella + Canvas Products Online Now!
You can design and customize Bella Canvas products online now! Choose your product and select "design now"
Our easy to use design tool will walk you right through the process of placing your customized Bella+Canvas product order!
Design your items, enter your quantity and recieve instant quotes. You can place your order right online and even ship to multiple addresses.
Not seeing the item you want on this page? Give our customer service team a call or text at 800-810-4692 and if it's available, we will get it for you!
Fast & Free Shipping on ALL Orders to anywhere within the contigous US or to Military Addresses. Need it shipped to multiple office or warehouse locations? We do that too!
Why choose Bella + Canvas?
There is no way to pick just one reason, check out the reason both our customers and staff love Bella+Canvas products:
Rated on our 'best' scale, Bella+Canvas custom decorated apparel will likely become the best feeling, best fitting clothing in your closet.
The Bella+Canvas brand is all about quality. Made from superior AIRLUME cotton, Bella+Canvas T-shirts, tanks, hoodies, sweatshirts, and sweatpants look and feel fabulous against your skin.
Custom printed designs print beautifully on AIRLUME cotton. AIRLUME cotton is the highest quality combed and ring-spun cotton available. It's made from ultra clean cotton and long staple fibers.
Precision sizing and precisely placed side seams on all Bella+Canvas apparel ensure a superior fit. Eco-dyed solid colors and eye-catching heathered fabrics make heads turn.
Bella+Canvas offers all the classic effortless basic styles plus fast fashion items! Classic effortless styles include crewneck, scoop neck, and V-neck T-shirts, tanks and hoodies, plus comfy joggers, fleece pants, and more.
Fast fashion items include all the latest styles, introduced monthly, to keep you looking runway stylish. Try a cropped hoody, a side-slit tee, a cropped crewneck fleece sweatshirt, or a retro comeback: a hooded coaches jacket.
Frequently Asked Questions about Bella + Canvas
Our #1 Selling Bella + Canvas product is the Bella + Canvas 3001. It is a 100% airlume jersey cotton t-shirt and has no minimum order required! You can customize one or print in bulk for even cheaper wholesale prices.
The most common is the screen printing process due to its bulk quantity pricing breaks. Screen printing is really economical and will continue to reduce in price as the quantity of your order increases.
Bella + Canvas does an amazing job on their website explaining their process for creating what they call the highest quality cotton you can get. Learn more at Airlume.com
Also referred to as street fleece, sponge fleece is one of the most requested fleece styles in the market today due to its softness. They are committed to not only soft and stylish products, but updated colors and eco-friendly and sustainable manufacturing processes. Can you think of a product you like better? Us either! View All Sponge Fleece Products