Custom Drag Car Racing Shirts
Custom drag racing shirts for both your crew and your fans.
Your drag crew will stand out from the crowd in custom drag racing crew shirts adorned with your car in your colors.
Custom drag car racing shirts are also fan favorites and can help market your car and racing circuit to everyone you meet.
Our talented artists can create a gorgeous rendering of your car from a photograph. Our drag racing T-shirt designs are amazing.
Are you looking for vintage drag racing T-shirts, nostalgic drag racing shirts, old school drag racing shirts, or retro drag racing shirts? We can help with any style you need.
We offer custom drag racing shirts for all classes of drag racing: Pro Stock, Pro Outlaw, Pro Modified, Nitrous, Supercharged, Turbocharged Race Car T-Shirts, Heavy Street, Super Street, Drag Radial, Ultra Drag Radial, Limited Street, Nostalgia, Old School, Retro Drag Racing, Bike Racing, Motorcycle Drag Racing, Rat Rod, Hot Rod, and more.
Example of Drag Race Car Designs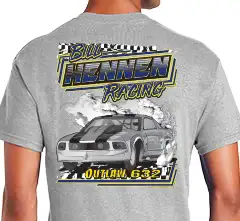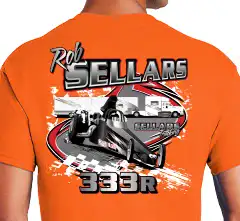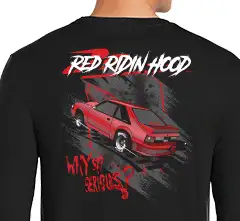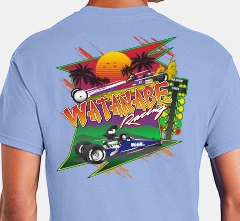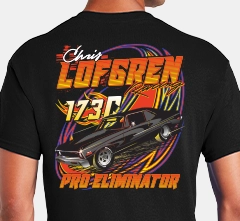 Ready to get started with your Drag Car Shirts?
Our customer service team is ready to assist you today. Fill out this form to get started!
Be sure to include as much information as possible so we can best assist you.