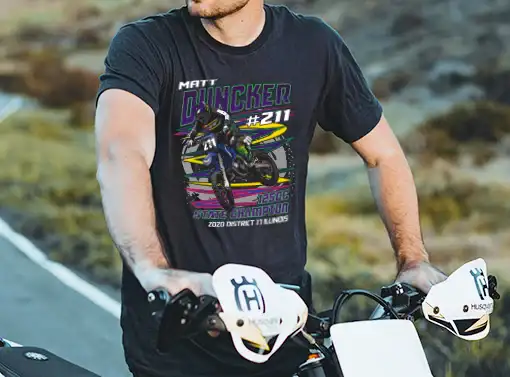 Custom Dirt Bike Racing Shirts: Custom Motorcycle Racing Shirts
Custom dirt bike racing shirts, motorcycle drag racing shirts, and motorcycle course racing shirts are Broken Arrow Wear specialties.
Custom motorcycle racing shirts are a great way to promote your sport!
Your pit crew and fans will all look like winners when wearing a custom bike shirt with a graphic of YOUR bike on both the front and back.
Whether you drag race or run on asphalt, dirt, or grass courses; motorcycle T-shirts and sweatshirts custom made with your one-of-a kind bike image, along with your name, number, and colors will make you stand out from other bikers.
Our rock-star artists create a cool rendering of your bike from a photo.
We offer cyclist, crew, and fan shirts at great prices with a fast turnaround time.
Example of Custom Motorcycle Designs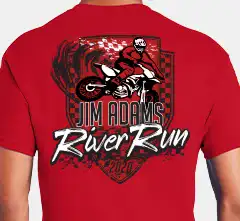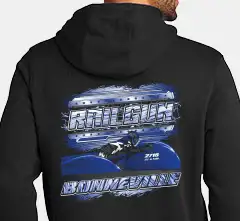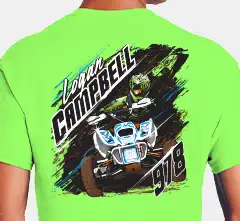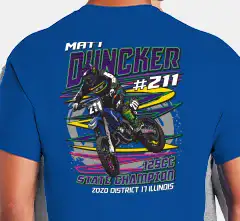 Ready to get started with your Dirt Bike Racing Shirts?
Our customer service team is ready to assist you today. Fill out this form to get started!
Be sure to include as much information as possible so we can best assist you.