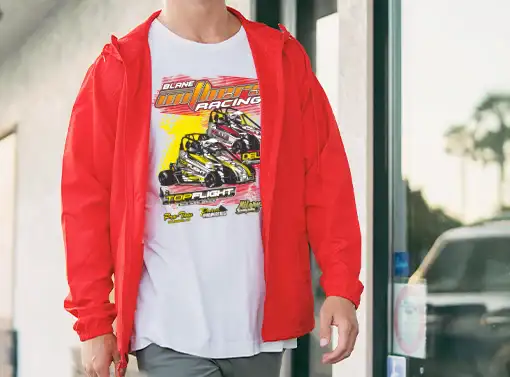 Multiple Car Custom Racing Shirts
Do you own more than one car and need crew shirts for every car? We've got you covered!
At Broken arrow, there are excellent price breaks for custom racing shirts for your second and third cars.
Do you want all your cars on the same shirt? We can do that, too.
Whether you are running on hard surface or dirt, flat track or high bank, your fans, friends, and family will appreciate custom racing shirts adorned with your each of your cars' likeness, number, sponsors, slogans, names, and colors.
Our talented artists create beautiful renderings of each of your cars from a photograph, and you'll be amazed at the accuracy of the custom race car graphic designs on your printed tee.
Broken Arrow loves car racing as much as you do! Give us a call today.
Example of Custom Multi Car Designs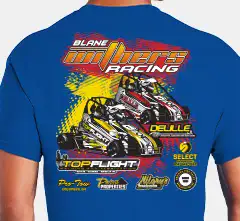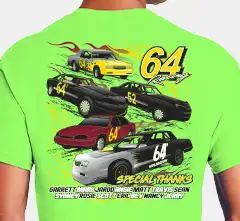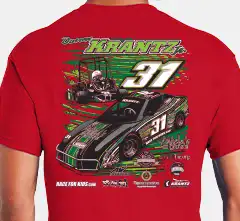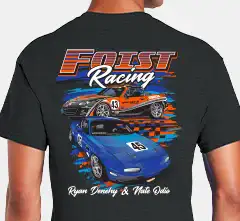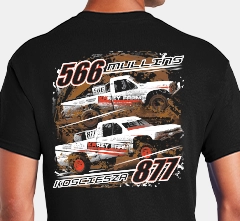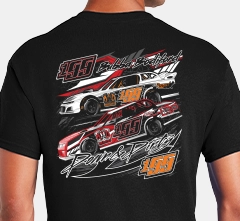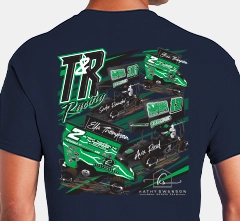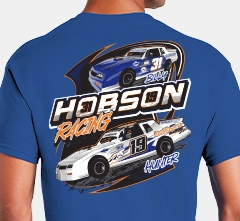 Ready to get started with your Multiple Race Car Shirts?
Our customer service team is ready to assist you today. Fill out this form to get started!
Be sure to include as much information as possible so we can best assist you.