Yellow Sparkle Ink
Are you looking for a fun ink to add to your custom t shirts and apparel to give your design a little kick without being too sparkle or loud? Check out yellow sparkle ink! Yellow sparkle ink is one of our most versatile specialty inks, and can be printed over any standard ink color to give it some sparkle and shine, without being overwhelming. This is a great option if you have a particular ink color in mind that doesn't come as a glitter or shimmer.
---
Huge Apparel Selection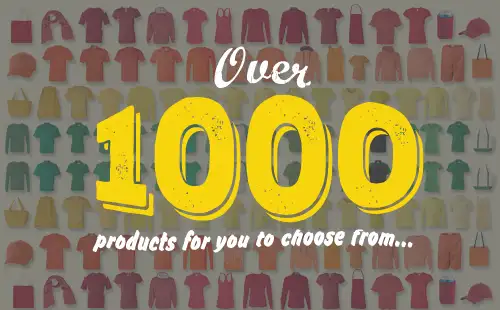 Yellow sparkle ink is super versatile, and works on just about any type of apparel. Check out our online catalog and get instant price quotes on all sorts of popular apparel brands. On the online catalog, you'll find everything from t shirts and hoodies to jackets and sweats, and everything in between. Choose from popular brands like American Apparel, Next Level, Sport-Tek, Champion, Nike, and many more. And, you can get instant price quotes on yellow sparkle ink right online as well after you select your garment.
Click here
---
Free Custom Artwork
One of the best features of working with Broken Arrow is our free custom art services. Sure, we have an online designer but unlike a lot of other screen printing companies, we have a whole team of professional artists as well. So, leave the work to us and our artists will create an awesome custom design just for your order. You'll get an online proof to review and approve so you can be sure everything is exactly as you imagined, or maybe even better!
---
No Hidden Fees
Rest assured when you order custom t shirts with yellow sparkle ink at Broken Arrow, that you won't have to worry about any hidden fees like setups or screen charges. We offer low wholesale pricing, a fast turnaround time and free custom artwork services - a combo that just can't be beat! Let's get started on your yellow sparkle ink t shirts and apparel today!