Top Selling Unisex Tri-Blend T-Shirts
Need a place to start? Check out our customer and staff favorite unisex triblend t-shirts.
---

Best Triblends for the Budget Conscious
With so many options to choose from, we have narrowed it down for you if you're looking for the cheapest choices.
---

Best Tri Blends for the Eco-Conscious
Be both comfortable and sustainable. These tri-blends offer recycled polyesters, typically from water bottles.
---
Favorite Triblends for the Ladies in Your Life
From yoga to HIIT, these tanks will keep you cool, dry, and slayin' all day long!
---
Favorite Triblend Sweatshirts - Hoodies, Crewnecks, Zips & More
No need to price every tank top we offer, we've done it for you! These are our cheapest ladies tanks:
---

Honorable Mention: Tri-Blend Items We Love
We love telling you about some of our favorite, non standard items. Check these fun tanks out!
---
Why People Love Tri-Blends:
Triblend tees are the most in demand fabric on the market today for shirts. Do you know why? Check out reasons our customers love them:
The Softest T-Shirt on the Market
A combo of cotton/poly/rayon gives you a little breathability of cotton and the moisture wicking of poly. Throw in rayon and you'll have a super soft, comfortable tee.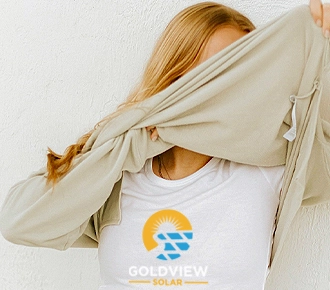 They Offer More Stretch
Due to the fabric make up of a tri blend (cotton, rayon and polyester), they are typically offer a little bit more stretch than a basic cotton tee. This makes them more flattering.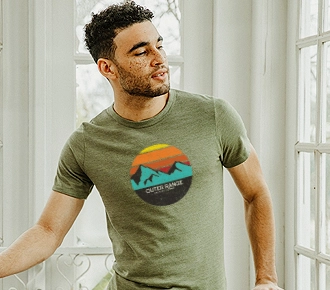 Vintage Look & Feel
Super soft shirts are usually because they have been washed a ton, but you can pull a brand new triblend shirt right out of the box and get that same vintage look and feel.
Design & Customize Triblend Shirts Online Now
You can design and customize your triblend tee online now. We offer custom tri blend shirt no minimum order with our direct to garment digital process or we offer a low 6 piece minimum screen printing order.
We offer budget brands like District Perfect Tri tees and Port & Company. Looking for more retail or name brand? Check out our tri-blend products from Bella+Canvas, Next Level & Eco-Friendly Allmade.
You can upoload your design or logo right on our easy to use, online design tool. Get an intant quote and check out! You'll get built in, bulk quantity pricing with pricing breaks typically at the dozens.
Did you know that whether you order a single piece or a bulk order, you'll get free shipping and no artwork or setup fees.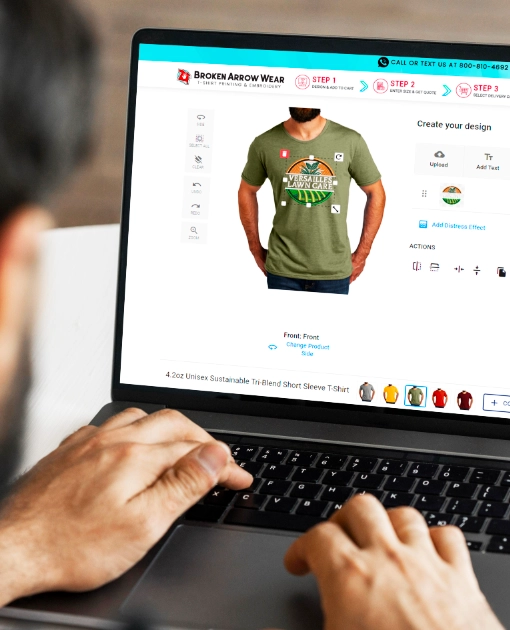 ---
Learn More - Custom Tri-Blend T-Shirts for Men & Women
Tri-Blends are a combination of the below fabrics where as cotton t-shirts only offer the benefits of cotton. See if the Polyester and Rayon fabrics sounds like something you're looking for and that will help you determine the right fabric for your custom shirts.
Benefits of Cotton: The most breathable fabric in the world, cotton wears cooler than any other fabric. It is also one of the cheapest fabric materials on the market today. The downside? Cotton shirts can feel wet and heavy when worn during sweating.
Benefits of Polyester: Polyester is known for its moisture wicking properties, like Dri-FIT. Want your shirt to stay dry instead of getting wet like cotton? Choose Poly.
Benefits of Rayon: Rayon has become known as one of the softest fabrics on the market. This synthetic fiber will add a super soft touch that cotton or poly can't offer. It also offers great wrinkle and shrink resistance.
Triblend T-Shirts in a Nutshell: Tri-Blend t-shirts offer the best of all three fabrics. A little breathability, a little moisture wicking and a lot of softness. Whats the downside? Tri-blends may not be the cheapest, but we think you'll find they are worth it.