9 Things to Consider Before Choosing a Shirt Printing Company
With over 30 years' experience in the business, we know not all companies are the same. Each printer offers different features, products, and different quality of prints. We have formulated nine questions to ask any company you are considering purchasing screen printing or embroidery services from. Whether they are near you or not, you need the right company for you.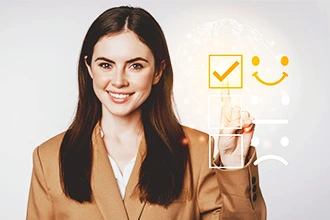 1. What is their satisfaction guarantee?
You purchase from the local printing shop near you and are not happy with the final product. Now what? Do they have a clear, written satisfaction guarantee? We are transparent, honest, and have our guarantee written clearly on our website. We pull no fast ones here. Learn More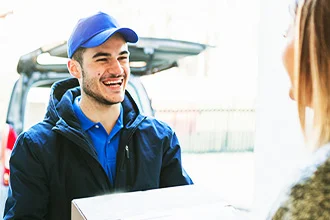 2. What is their standard turnaround time?
Many people assume that buying local means you will get your items faster. We offer clear delivery times with one of the fastest standard turnaround times in the industry, including shipping. As the T-shirt printing shop near you can they beat delivery in 8 business days?
3. What is their availability of customer service support?
We hear from customers all the time that their other screen printer is hard to reach. We have clearly posted "open" hours where our reps answer the phone (meaning you do not need to leave a message) and chat with you live online - no bots here! We are here: Monday-Friday, 8AM-6PM CST.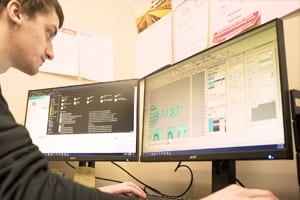 4. Do they offer professional artwork help?
You've got a logo, but it is not the right format or you need edits to it-now what? We have an entire in-house, USA-based team of artists ready to assist you! Our standard artwork services are FREE with any screen printing or embroidery order. Your artwork approval is required prior to printing.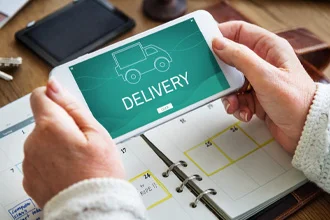 5. Do they have an online order tracking system?
It's so frustrating when you do not know when your order will be delivered. We have an advanced order tracking system in which you can see where your T-shirt order is through every stop. Once your order ships, we will email you with tracking information so you can watch for it to hit your doorstep.
6. Are they actually going to save you money?
The silk screen printer near you may show you a low price to start, but by the time they add screen fees, setup fees, and tax, the total of your order is likely might be more than ours! We offer hassle-free, all-inclusive pricing that is easy to understand. This includes no setup fees and free shipping on most orders.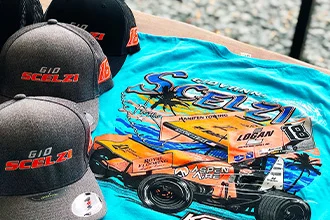 7. Will the final product look professional?
How experienced is your local screen-printing shop? Broken Arrow Wear started in 1989 and has a production facility with over 75,000 square feet. From our customer service team to printers, embroidery techs to artists, you'll find highly trained professionals resulting in a better-quality product.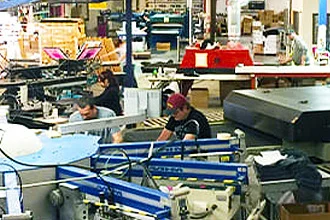 8. Do they offer all the services you need?
If you are just looking for local screen-printing services, it's possible. But what if you decide you want work shirts or hats? In addition to silk screening, we offer custom embroidery, DTG digital printing, transfers, fulfillment, relabeling and much more! We want to be your one-stop T-shirt printing spot.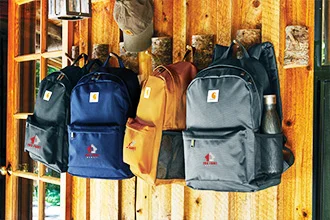 9. Do they offer all the product you need?
Many smaller local shops simply do not have the resources, staffing, or knowledge to offer a robust catalog of products. We offer over 50 different brands including some of your favorites like Nike, Bella+Canvas, Carhartt and many more. Choose from shirts, polos, hats, beanies, and fashion apparel.
Shop our Top Categories
Our best selling garments for every occasion.
Brands You Want at Prices You'll Love
With our everyday wholesale prices on your favorite brands, you'll save as much money as possible.
We offer built-in, quantity-based discounts making your custom shirts cheaper as the quantity increases.
Check out our favorite brands: