Top Selling Non-Named Brand 100% Polyester Moisture Wicking Polos
With hundreds of options to choose from, it can be hard! Check out our top selling options to narrow down your selection.
---
Our Top Picks for Name Brand Performance Polos
We've got you covered with our top picks ranging from Nike to Travis Mathew.
---

Best Moisture Wicking Polos for the Budget Conscious
We've got your daily workout in mind with our top picks for name brand performance polos that won't break the bank.
---

Best Moisture Wicking Polos for the Eco Conscious
Being green doesn't mean sacrificing comfort. Our performance polos are made with environmentally friendly and sustainable fabrics.
---

Moisture Wicking Polos with Spandex or Elastine
These polos are really stretchable and moisture wicking. they keep you dry and comfortable in any situation
---
Looking for a Name Brand Peformance Polo?
From Nike Dri-FIT to Travis Mathews, we have tons of name brand polos to choose from. Check out our top brands:
---
Customize Long Sleeve Performance Polos:
With more than one way to add customization to your polo, you'll have the perfect option to best suit your needs.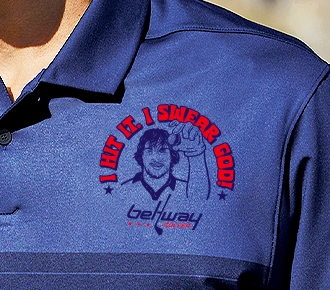 Screen Printing
Screen printing is recommend on non-textured or jersey fabric polo fabrics. We use ink to create a lightweight print. Low 6 piece minimum, the more you buy the more you save.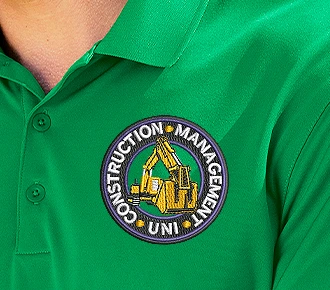 Embroidery
Embroidery is the most popular method of personalization on long sleeve polos for the added professional look. We turn your logo into a stitchable design. Free Digitizing, No Setup Fees!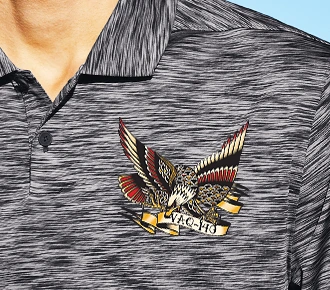 Heat Transfer
If you are looking for a high detailed, lightweight left chest design, consider a heat sealed transfer. The results are generally better than screen printing on pique or textured custom polos.