Read Time:
1 Minute, 27 Second
Custom Beanies are a great way to market your business, but how do you pull off wearing one? How do you wear a beanie and not look like an idiot?
Choose a beanie style that looks good on almost everyone!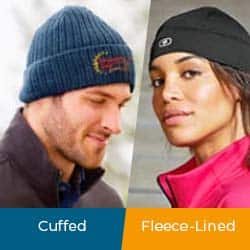 Ribbed and looser style beanies, like this custom cuffed beanie, don't require you to have any particular haircut or face shape. Wear your beanie slightly back from your face, like this fleece beanie, and not pulled way down over your ears. A really tight, elongated beanie can look nerdy on pretty much everyone.
Are beanies in fashion? What are the most popular beanie styles?
Yes, custom beanies are in fashion, and they are a great wardrobe addition for fall and winter.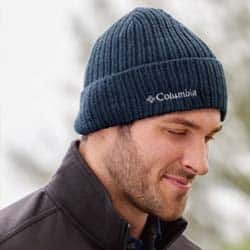 Cuffed beanies are currently the most popular style. Cuffed beanies offer a 2½-to 3-inch folded up cuff for added style and flexibility.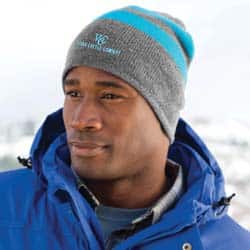 Uncuffed Beanies come in two primary styles, tight and loose fit. Custom uncuffed beanies are a good choice if you are looking for warmth and aren't hung up on style.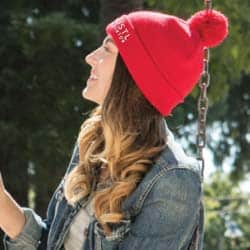 Pom Pom Beanies almost always having a cuff and a tuft of ball-shape yarn on top, called a pom. Custom pom pom beanies are also a trending style right now. You'll find pom pom beanies in multiple color options to complement your jacket or coat plus any of your favorite hoodies or sweaters.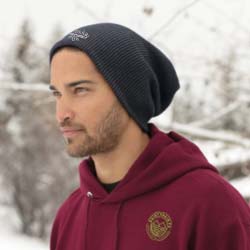 Slouchy Beanies are the baggiest style of beanie. Slouch beanies are typically associated with trendy boho style. Think Justin Bieber!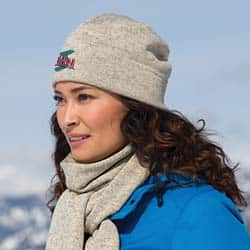 Fleece Lined Beanies are the warmest option. If you live in a cold climate, fleece lined beanies may be just the ticket for you. You'll find these beanies are both warm and comfortable.