Read Time:
3 Minute, 6 Second
Updated May 5, 2023
The Top 5 Most Popular Caps for Custom Embroidery
The Top 5 Most Popular Caps for Custom Embroidery
Are you ordering caps for your crew? Are you a little overwhelmed by the style choices? If so, you are not alone. Our customers often ask us about the difference between cap styles—which caps are the most popular and which ones look best with a custom embroidered design? Per your request, here are the top five most popular hats to embroidered, along with everything you need to know to choose the right cap for your group.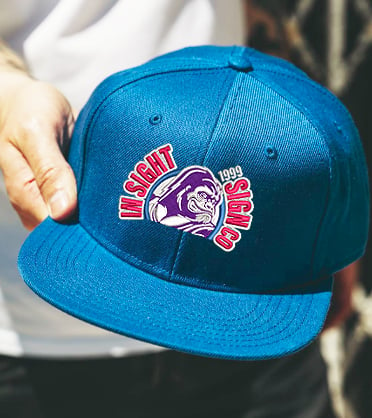 Six Panel Caps
Six panel caps are what most of us think of when we think of "baseball caps."
New Era introduced these iconic six panel caps back in 1934 and they still make them today. Made from 6 cloth triangles (hence the name) that extend from the top of your head umbrella style, these rounded caps look great on nearly everyone.
Custom embroidered logos, images and/or names on the front of the cap look great and read well.
Fitted or stretch-to-fit caps will give your custom embroidered cap a more tailored look, but have the drawback of adding a sizing element to your order.
For one-size-fits all custom embroidered caps, choose six panel caps with an adjustable closure. Choose from hook and loop (Velcro®), snap, and adjustable clasp closure options.
The quality of the closure greatly affects the cost, fit, and perceived value of six panel caps. If you're buying hats for a sports team or business team, the six-panel cap is a solid choice that will please nearly everyone.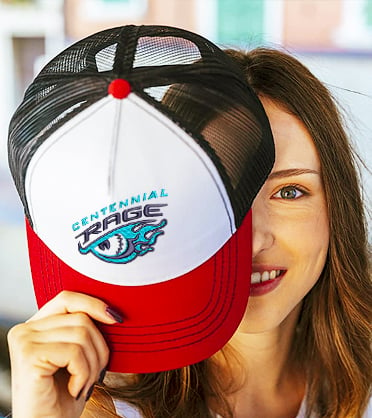 Five Panel Caps
Five panel caps were created in the 1990s to offer customers a larger unobstructed decoration area.
As the name implies, 5-panel hats are made of five fabric pieces instead of six, so there is no front seam.
Custom five panel caps come in both flat brim and bent brim styles. Flat brim cap versions lend a more street-smart look. The trendiest flat-bill hat styles also have a higher front profile.
Five-panel flat bill caps are more cutting-edge in terms of fashion, so if your group is young and style-conscious, choose a 5-panel cap for your custom embroidered caps.
Five panels are also great for marketing (the larger design space makes your logo easier to distinguish from a greater distance) and embroidering larger, complex logos or designs.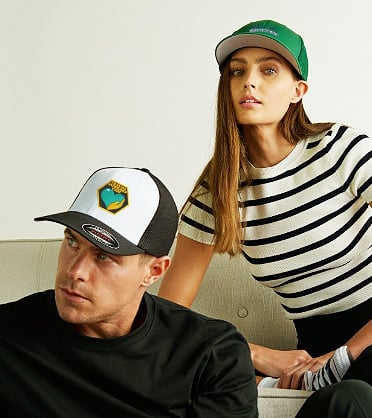 Trucker Caps
Pair the five-panel-cap with a mesh back and a stiffer foam front panel, and you have for what is commonly referred to as a trucker style cap.
The name "trucker cap" first took hold when farming supply companies began giving away these relatively low-cost caps to truck drivers and farmhands as a way of raising brand awareness.
Today, custom trucker caps have become a fashion statement. Choose custom embroidered or screen-printed trucker hats if you are looking for both value and cutting-edge style.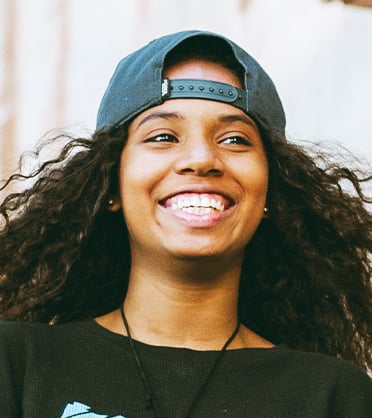 Snap Backs
Snap back caps come in both 5 and 6 panels styles.
Custom snap back caps fit different size heads thanks to the addition of an adjustable snap closure on the back.
These affordable caps have come back into style in a big way and can be worn either forward or backward.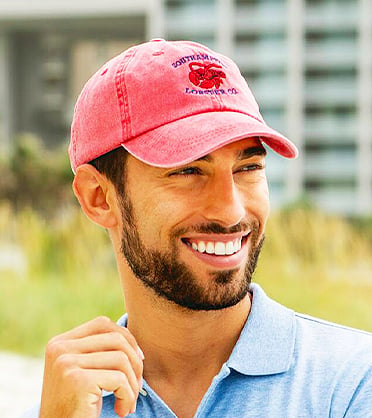 Dad Hats
Dad hats are typically looser-fitting six-panel-caps that are made from canvas or cotton.
The current "dad hat" trend calls for a slightly curved brim.
The custom dad hat name comes from (no brainer here) dads over the past decades who have chosen to wear comfy caps. Now it's a fashion statement. We love it when comfort and style unite!