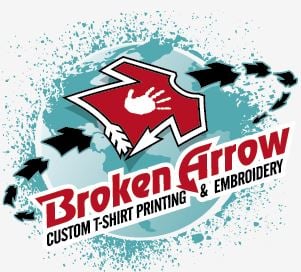 1. 4-Day Turnaround
Broken Arrow can turn your order faster than the competitors. Four business days from when you approve the art is our standard, not an exception.
2. Free Shipping
If you choose the standard shipping option, we ship your order FREE to anywhere in the United States (and even some other places too).
3. Free Custom Art
Our art department will bring your ideas to life. Your finished screen-printed, digital, or embroidered product is not only a reflection of your business, but of ours. Our art designs are the best in the custom apparel industry.
4. Quality
Every garment goes through our stringent quality control department, so you can rest assured that you will be pleased with the finished product.
Quality garments, superior art and value on which you can count…
It's the Broken Arrow way!