Read Time:
1 Minute, 6 Second
Order Your Custom Breast Cancer Awareness Team T-Shirts Now!
October is Breast Cancer Awareness Month. Order your custom Breast Cancer Awareness T-Shirts now for your breast Cancer awareness walk and race teams or simply to remind everyone to pink it up and check your breasts!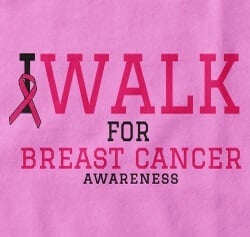 Did you know?
Approximately 250,00 new cases of invasive breast cancer are diagnosed every year. About 1 in 8 U.S. women will develop invasive breast cancer.
There are more than 3.1 million breast cancer survivors thriving today!
As a women run business, Broken Arrow T-Shirt Printing and embroidery would like to remind women everywhere of the importance of breast self examination and mammography.
Increased awareness, medical advancements, and early detection mean a better chance of not only surviving, but thriving after beating this common disease.
October 20th is National Mammography Day,
Breast cancer is the second leading cause of cancer death in women—only lung cancer kills more women annually. Heart disease is the number one killer of women.
Get your Pink Tees On Today!
We offer hundreds of pink clothing options, including T-shirts and hoodies in a variety of fabrics and fits. Check out our selection today!