Read Time:
1 Minute, 20 Second
If you love the look of tie-dye T-shirts and hoodies, but don't have time for a project right now, you've come to the right place!
Broken Arrow offers custom tie-dyed T-shirt pattern options in multiple colors and styles! Plus, you can add your own custom graphic or design on top of the tie dye!
Say what? No mess tie dyed t-shirts, hoodies, joggers, sets, hats and more? In any pattern, with any colors?
Yep, that's what we are saying. Broken Arrow offers dozens of tie dye patterns and colors on multiple garment options including custom tie dyed T-shirt and hoodies custom tie dyed joggers, and even tie dyed caps! And BONUS, we do all the work. There is NO kit. You just order what you want, and we send the finished apparel to your doorstep.
Here are just a few of the custom tie dyed t-shirt patterns and color options we offer.
Tie dyed sunset swirl pattern hoodie: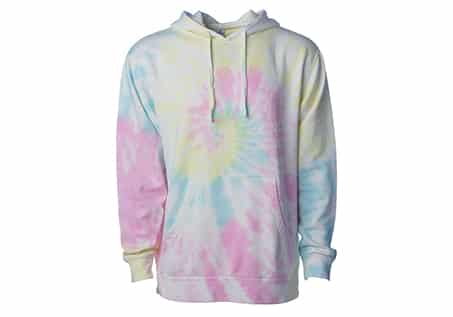 Add these matching tie dyed joggers to create a trendy tie dyed loungewear set.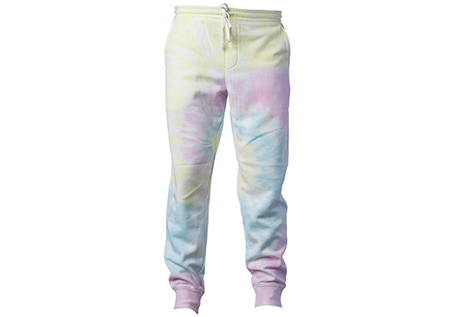 Additional T-shirt tie dye pattern and color options include:
Colorful tie dyed waves t-shirt: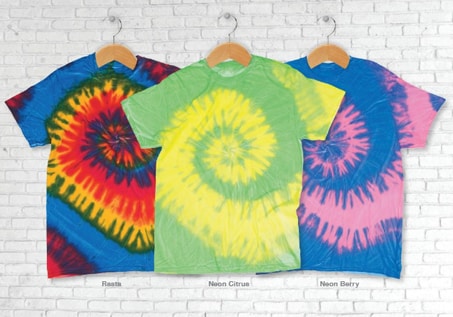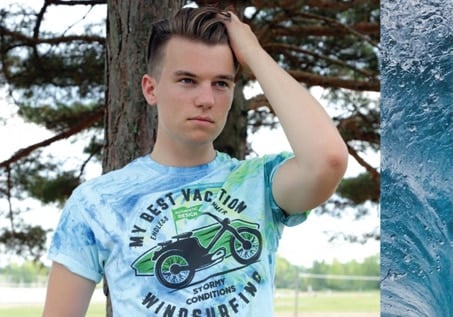 Pinwheel custom tie dyed T-shirts: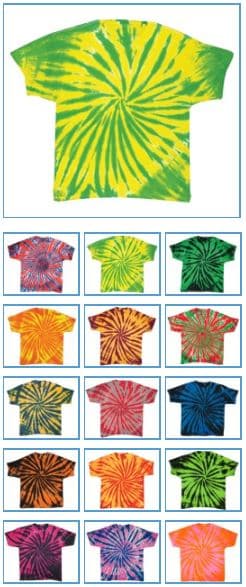 And we are just getting started! You can create totally customized tie dye t-shirts and sweatshirts with your team or school colors. Add a tote, tank top, whatever your posse´ desires. Order online through one of the links above or call or text one of our experts at 800-810-4692 today to place your order.