Read Time:
1 Minute, 42 Second
Customer Spotlight of the Week: ARTsmart New Mexico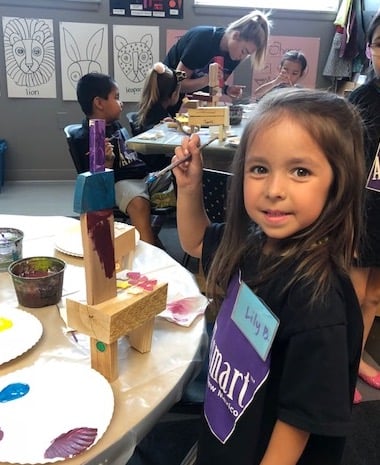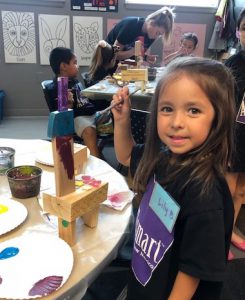 Broken Arrow T-Shirt Printing and Embroidery is proud to make custom summer camp T-shirts for non profit organizations and good causes like ARTsmart. 
ARTsmart is a non-profit organization that serves communities in New Mexico by providing educational opportunities in the arts that promote confidence, self-discovery, and creative problem-solving skills.
Since 1990, ARTsmart has invested more than $4.5 million for the purchase of art supplies, materials, and art programs for New Mexico children. These art programs include both in-school and after-school programs in the public schools, including the Visiting Artist Program, summer ARTcamps, and the annual Children's Painted Ceramics Project, partnering with the Youth Development Center, and providing nearly $70,000 in scholarships to deserving high school seniors who are pursuing their dream of making art a vocation.
"Currently our summer ARTcamp for New Mexico youth is taking place," says Tori Brown, ARTsmart Fundraising Coordinator and Administrator. "Each child in the ARTcamp program receives a custom ARTsmart camp T-shirt to take home. We also use large custom decorated T-shirts as cheap art smocks. "
"Our ARTsmart programs help strengthen each student's knowledge, skill and ability to express themself through art," Tori continues. "Art programs also help students develop critical and creative thinking skills, increase their interest in learning, help them gain self-confidence, build self-esteem, and realize their potential."
If you would like to support ARTsmart with a financial donation, please visit ARTsmartNM.org, call 505.992.2787 or e-mail tbrown@artsmartnm.org.
We Print Quality Camp T-shirts at Cheap Wholesale Prices
If your non-profit organization needs summer camp T-Shirts or T-shirts for any event or cause, call us for a free quote. We think you'll appreciate our high print quality, cheap prices, and free shipping.