Read Time:
1 Minute, 17 Second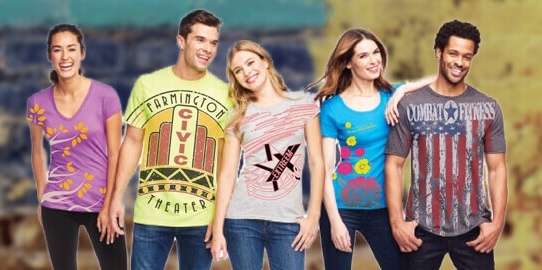 Broken Arrow T-Shirt Fit Guide Part 1
Are you choosing the right size T-shirt? To look your best in a Broken Arrow Custom decorated T-shirt, the fit should not be too baggy or too tight. If your T-shirt is too baggy, the extra fabric can make you look boxy and bigger than you actually are. If your T-shirt is too tight, you may draw attention to those parts of your figure that are not your favorites. Whether you a sporting a six-pack or a twelve back, your T-shirt should flow with your shape but not show every lump and bump.
How long should your T-shirt be?
The bottom hem of your T-shirt should not be any higher than your hips. If your T-shirt is too short, you risk showing your belly when you reach up high or showing your behind when you bend over. A good rule of thumb is to make sure the T-shirt extends at least to the top of the pocket on your favorite jeans.
Where should your T-Shirt's shoulder seams fall?
Shoulder seams are the seams where the body of the T-shirt attaches to the sleeve. Ideally, these vertical seams should align with where your shoulders end rather than lower or your arms or closer to your neck.
How long should our T-shirt's sleeves be?
Short-sleeve T-shirt sleeves should end half way between your shoulder and elbow give or take an inch or two.