Read Time:
1 Minute, 4 Second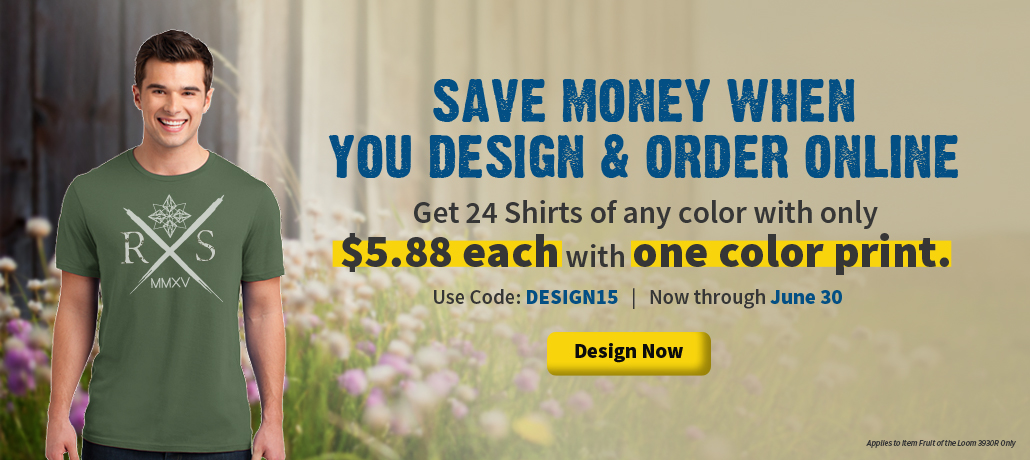 Custom Printed Shirts
Awesome Deal on Custom Printed Shirts!
Don't miss this awesome deal at Broken Arrow for custom printed shirts!  You can get 24 custom printed t-shirts with a 1 color print for just $5.88 per shirt!   To get this awesome deal, just click on the banner on our website.  Use a logo or design if you have one, or create a custom design right online.  It's super easy and you can design custom printed shirts in just minutes!  And don't worry, you don't have to get 24 of the same size shirt.  You can choose the quantities you need per size, as well as the shirt color, ink color, etc.
This limited time deal was so popular it has been carried over!  But, it won't last forever!  Get this awesome deal on custom printed shirts while you can!  Order customized t-shirts for your team, club, special event, business, or party!   Custom printed t-shirts for $5.88 each are great for fundraisers, birthday or graduation parties, and are perfect for small businesses.  Outfit your employees in custom printed apparel for cheap! Or, print up some fantastic shirts to give to your customers!  There are endless possibilities for these fantastic $5.88 custom printed shirts!  Get yours ordered today!