Custom Firefighter Design Samples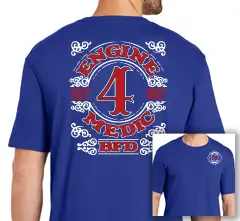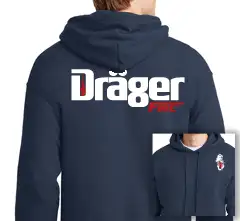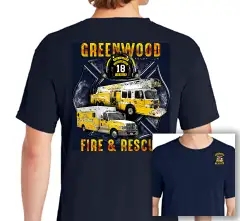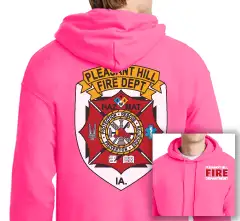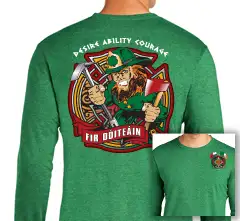 Customized Firefighter T-Shirts for entire Fire and Rescue Squad
---
Whether you are a firefighter yourself, a member of a fire fighter's family, or just want to show your gratitude for the bravest, we can help you create outstanding personalized firemen and women T-shirts, hoodies, and warm-ups. We can create custom design firefighter shirts in infants and children's sizes, too. Provide us with a fire and rescue tee shirt design idea, or let our experienced artists create something specific for your firefighting squad or ladder.
Get your Custom Firefighter Apparel Fast!
Like the men and women fighting fires, Broken Arrow T-shirt Printing and Embroidery takes pride in speed! We won't make it to any fire before you will, but we do offer some of the fastest T-shirt printing turnaround time in the business. We ship custom designed fire fighting apparel in just four days after design approval.
DIY with our Online Designer or Let Us Do Your Design for Free
Does your fire squad or rescue team have a logo you love? No problem. We offer free logo conversion to a screen-printed or embroidered design and no minimum order is required. Need help with a custom design? We can create a design from scratch or take your design idea a step farther. In addition to firefighter tee shirts, we also offer a complete line of fire fighting apparel, including custom decorated warm-ups, sweatshirts, shorts, sweatpants, caps, and more!