Custom The North Face Mens/Unisex Garments
Prepare for unpredictable weather and stay warm with The North Face's jackets, vests, hoodies and other outerwear.
---

Custom The North Face Womens Apparel
We make it easy for you to stay warm in the great outdoors. The North Face Women's Jacket keeps you dry and ready for anything from your daily commute to a weekend hike.
---
Custom The North Face Headwear & Bags
Take your North Face gear from commute to adventure, from city streets to the slopes.
---
Customize The North Face Garments: Which print method is right for you?
With more than one way to add customization to your North Face products, you'll have the perfect option to best suit your needs.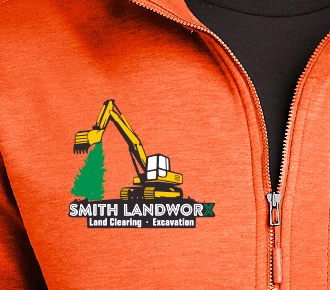 Screen Printing
Screen printing uses ink and is a favorite on North Face hoodies and non-textured jackets. Low 6 piece minimum order on all products; the more you buy, the more you save.
Embroidery
Embroidery is the most popular method of personalization on North Face jackets for the added professional look. We turn your logo into a stitchable design.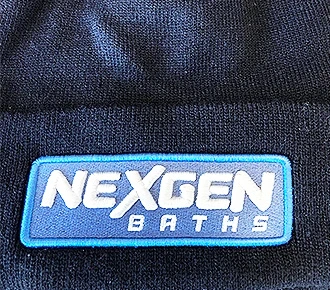 3D Puff
Add dimension to your design and add puff embroidery. Use 3D on part or all of your design. Available on North Face Beanies & Caps. 6 Piece Minimum.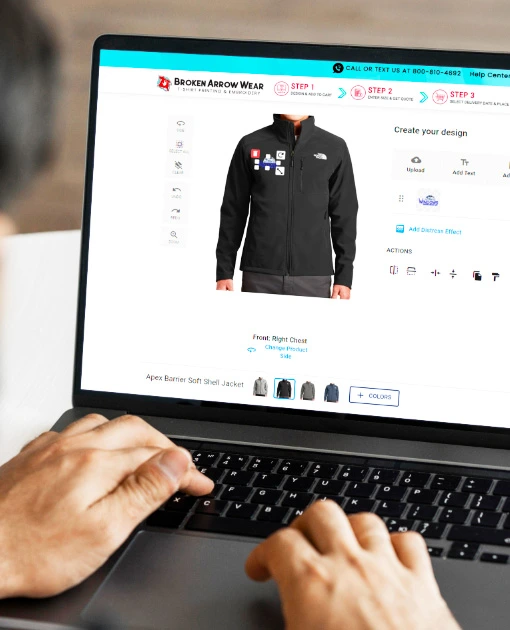 Design Custom North Face Apparel Online Now
Whether you are wanting to design a North Face Jacket, Beanie or Sweatshirt, you can do it right online in mintues with our easy to use online North Face designer.
Select your product and then "design now". You'll be able to upload your logo or create from scratch using our fonts, clipartwork and even pre designed design templates.
The customization method will be automatically available at checkout. You can choose from screen printing or embroidery on most items.
Add your workers or teams individual names on your North Face items for just $3.95 per item.
All orders will recieve Fast & Free Shipping on all North Face items!
The North Face Apparel: Learn More
We offer 100% authentic North Face items, officially licensed from North Face distributors. We only offer wholesale products, so not everything you see in retail is available through our wholesale channel.
The North Face was started in 1968 in San Francisco, CA. The are known for being one of the highest quality products for outdoor use in especially cold weather. They do a great job of using high quality fillers to stay warm, but avoid bulk.
You'll find the North Face brand wherever adventurers, athletes and explorers are found-from hiking trails to marathon routes to ski slopes and yes, even office parks. And now you'll also find North Face at Broken Arrow.
Custom embroidered North Face Jackets are an excellent choice for employees and staff members who travel or work outdoors as well as for sports teams that frequently brave the elements. Custom embroidered North Face performance apparel is also an excellent choice for inside the gym or out-even on a beach.
The original North Face motto remains steadfast: Never Stop Exploring. The North Face companies maintains an unwavering commitment to pushing the limits of innovation and design, so that you can push your limits outdoors and Broken Arrow is proud to carry this high quality, yet affordable brand. Our quality custom embroidery will only enhance the look of your NorthFace apparel, and our staff of artists are happy to help you create just the right embroidered.
Order your customized North Face jackets and/or custom embroidered North Face performance apparel today and have it in hand by next week. At Broken Arrow, fast service and free shipping are standard.