Custom Carhartt Hats
Carhartt hats are made to last with premium materials so you can spend more time out in the sun and less time washing your gear.
---

Custom Insulated Face Mask
The best way to stay warm this winter is by keeping your face covered in a customized insulated face mask. (This one does not have a beard, though.)
---
Customizing Carhartt Hats & Carhartt Beanies
Not sure which method you want to use to customize your Carhatt headwear? Here is a guide to help you choose: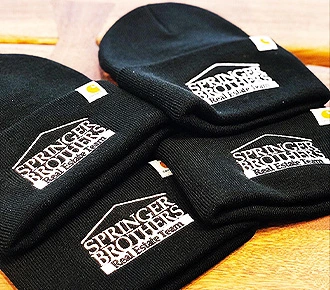 Embroidery
While we do offer embroidery on cotton tees, a heavyweight one is highly recommend to give the embroidery enough support to sew cleanly and look great.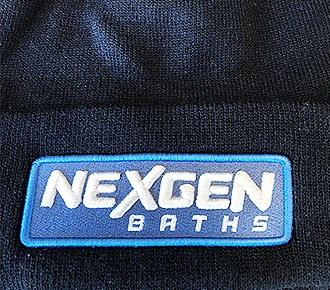 3D Puff Embroidery
Add dimension to your design and add puff embroidery. Use 3D on part or all of your design. Popular in retail, this gives your caps and beanies a element of suprise.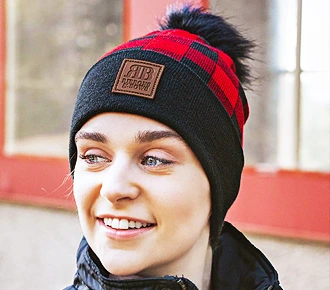 Sewn Patches
Choose from Embroidered Patches or Leather Patches. We will create a patch and then sew it directly onto your cap or beanie hats. Please allow 2-3 extra weeks for delivery.
---
Important Considerations with Carhartt Headwear Products
Screen printing is generally not recommended on Carhartt custom hats. Embroidery offers a professional look, unlimited number of logo colors and will look much nicer than screen printing.
Carhart Beanies offer a thick acrylic material to keep your team nice and warm. A watch hat also makes for a perfect corporate gift, no sizes required as an added bonus.
The Carhartt Patch is displayed on all of the products listed on this page. They are official, licensed Carhartt products at cheaper than retail, wholesale prices.
While Carhartt products are generally not made in the USA, we do offer only USA based custom embroidery and screen printing - right in the heartland.
Because the products are sewn in house, we offer quick delivery on all items, from order to your door in less than 8 business days. Rush services are available as well on all Carhartt Headwear items.
---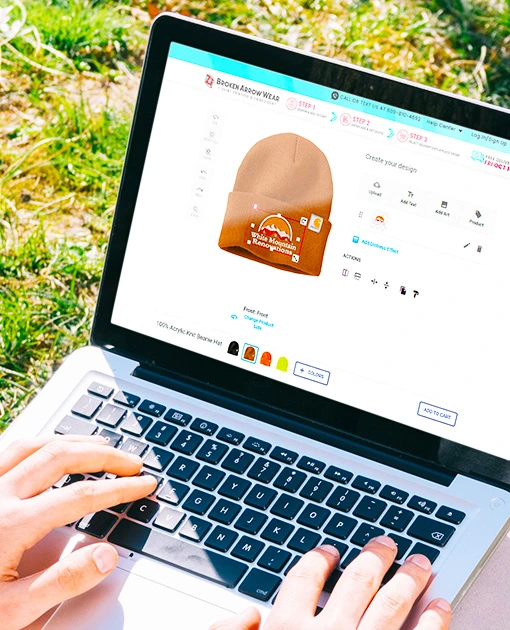 Design Carhartt Caps & Knit Hats Online in Minutes
If you need just a few items or want to order in bulk, you can design and customize your own Carhartt item now.
Upload your company logo or create one! In our easy to use design tool, we have clipart, fonts and templates to choose from.
Need help with a custom logo? We have a great design team that can turn your ideas into a logo that can be sewn or placed on Carhartt items.
Your logo Carhartt items will be delivered fast, and for free! Choose your delivery date at checkout to pick when they arrive to your door.
Looking for Carhartt Force? We offer headwear that includes the Force sweatband, perfect for moisture wicking and all day comfort.
Have questions about custom screen printed or embroidered Carhartt headwear? We human beings love talking to other human beings. Call or text us today.