Read Time:
2 Minute, 54 Second
Mens Stay-Cool Fashion Trends 2016:
5 Ways for Guys to Look Hot and Stay Cool this Summer
Most of the nation is dealing with record heat this summer, so the Broken Arrow fashionistas have come up with five ways to help you beat the heat while turning heads. (Remember the 2007 diet coke guy? https://www.youtube.com/watch?v=TdrE1VMxzoE We do!)
Heathered Henley
We hate to break the news, but on guys, deep V-necks shirts haven't been in fashion since 1976. You can achieve a much classier, equally heat-conquering look with a Henley made from a tri-blend fabric. Tri-bend fabrics are sweat wicking, soft, and wrinkle free to help keep you looking fresh and sexy. This District Made Tri-Blend Short Sleeve Henley Tee https://www.brokenarrowwear.com/q/i.aspx?b=district%20made&m=dm342 comes in five flattering colors. The heathered fabric (which mixes two similar tones to create a very subtle pattern) also helps disguise sweat. And FYI, even GQ is liking a more subdued palette this summer http://www.gq-magazine.co.uk/article/spring-summer-2016-trends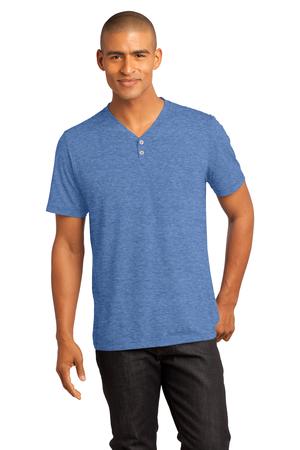 Color Block Dry-Fit Polo
Twelve-ounce curls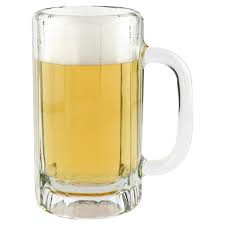 can instantly cool you off on a hot summer day, but if you curl regularly you may feel your six-pack turning into a twelve-pack. The contrasting side panels of the Ultra Club Cool and Dry Sport 2-Tone Polo Shirt https://www.brokenarrowwear.com/q/i.aspx?b=ultra%20club&m=8406 can help you look slim and trim and the moisture wicking mesh fabric will keep you cool and dry.


The stylish shirt also has SPF 40 sun protection, a relaxed fit, and contrast striping on the knit collar.
Baseball Style T-Shirt
The boys of summer never go out of style and a short-sleeve baseball style t-shirt with contrasting color sleeves https://www.brokenarrowwear.com/q/i.aspx?b=augusta&m=423 looks great with a custom logo and matching cap whether you are in a stadium, on a beach, or at a festival. Throw on some khaki dri-fit shorts; longer, fitted shorts is this summer's trending style. Slip on a pair of comfy and stylish canvas shoes, http://www.zappos.com/vans-classic-slip-on-indigo-tropical-blue-true-white and a custom baseball cap from www.brokenarrowwear.com and you'll be good to go.
Shoulder Stripe Dri-Fit T-Shirt
The dry-fast advantage mesh mock shirt may quickly become your go-to shirt because it helps keep you dry and comfortable and draws attention to those broad shoulders (the contrasting shoulder stripe also makes narrow shoulders look broader). Add a custom embroidered logo (designed  exclusively for you by Broken Arrow artists) for a look that will never go out of style.
Seriously Distressed Denim
Let's face it, jeans can be too [explicit left out] hot to wear in the summer. GQ suggests choosing jeans made from super lightweight denim to beat the heat https://www.gq.com/story/how-to-wear-jeans-in-the-summer. You can find lightweight distressed jeans at trendy men's clothing stores in the $50 to $100+ range or worn-thin-over-time ones that are equally comfortable and trendy for a few bucks at your local second-hand store.
Want to find more ways to stay cool and look hot? Check out this article: https://www.entrepreneur.com/article/245941