Read Time:
2 Minute, 15 Second
Custom Snapback Caps: 2018 Style Icon
Our customers are often asking us about the difference between cap styles—which ones are the most popular and which ones look and wear the best. So, per your request, we are creating a blog rundown! We are starting with:
Custom snapbacks: Your squad will love them!
The snapback is back! Your favorite hat from your totally happenin' days in the 1990s is now back in style for 2018. Snapbacks look great on everyone from your bestie to your grandpa; they are cool and comfortable; and bonus, they keep the sun out of your eyes.
Sure, you know a custom snapback snaps at the back to make it fit a lot of different size heads (duh). But did you also know custom snapback caps (typically) feature six panels, not five, and ALWAYS have a wide, flat brim. Here's how to totally style in a snapback:
Forward Facing Snapback
Wearing a snapback forward looks great on almost everybody. Pair your snapback with a slim-cut slogan T-shirt and your favorite jeans or khakis. Pull on a pair of squeaky-clean sneaks and you are good to go. Never try and pull off wearing your snapback with your business suit. One of our favorite designers tried it at, and, well the rest of us said hmmmm mmmm, nahhhhh.
Backward Facing Snapback 
To pull off a snapback facing backward, you want to truly show your street swag—relaxed and casual. Pair your cap with urban street wear and be sure to wear the cap high on your head so the bill slants downward at your neck.
How NOT to wear a Snapback
Sideways—forget about it.Even Justin Bieber has given up that look for good.
Bent beak—just say no.Back in the day you probably worked your snapback into a nice curve. But that was then, this is now. Today's snapbacks are made with a flat brim for a reason.  If you love the curve, go for a fitted baseball cap or a curved visor cap instead.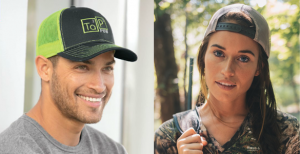 Custom Snackbacks Color Options
You can order your custom snapbacks in all kinds of colors. If you are supporting a team or a cause, choose the snapback color to match the team colors. The most popular color of snapback we sell is black, followed closely by dark gray, dark blue, and white. The dark caps look awesome when adorned with a white or very light or bright-color embroidered design. The white caps looks best when you add black, or almost black threading. Depending on the brand and style you choose, we may also be able to customize it at a great price using screen-printing.