Read Time:
1 Minute, 3 Second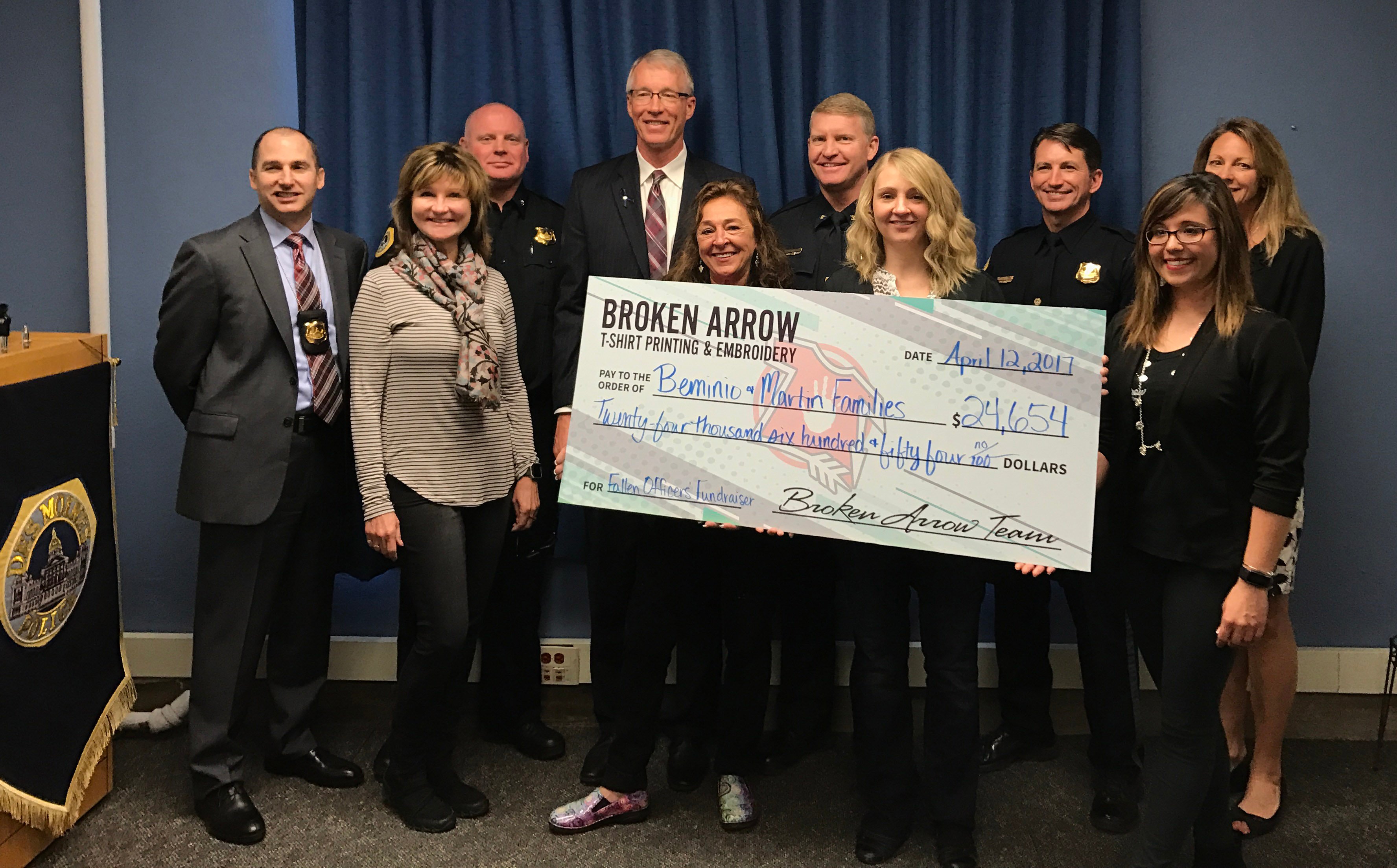 News Flash! $24,000 donated to Fallen Officer Families
Broken Arrow T-Shirt Printing and Embroidery is honored to donate $24,654 to the families of two police officers killed in the line of duty. Fundraising organizer Kortni Remer says anyone can easily raise that kind of money for a good cause.
"It starts with recognizing there is a network of people who care. By giving people a way to support your cause, fundraising is easy," Kortni says. "Buying a T-shirt is an easy way to show support financially and ongoing. You don't even have to sell that many shirts to make a difference."
Broken Arrow offers free group buying website pages for fundraisers, which makes fundraising easier than ever before. YOU sell custom decorated items printed by Broken Arrow. YOU set the price. YOU keep the profits. It's as easy as 1, 2, 3! Customers pay directly on the personalized web page and items are shipped to each individual customer, so you won't have to collect money or delivery anything.
"The community outreach for the fallen officers has been truly incredible," Kortni says. If you have a good cause that needs funding, call us and we will be happy to set up a fundraising page for you."