3 Ways to Design & Create Vintage Looking T-Shirt
1. Use Water Based Inks for a Soft Hand & Transparent Look
You can select either water based inks or plastisol inks when working with Broken Arrow. While plastisol is the most popular, water based inks have a special place in the screen printing world. Water based inks are thinner, more transparent inks that are used when wanting a distressed or vintage t-shirt look. Typically water based inks will be used in conjunction with a discharge under base which means we don't print a layer of white down under your ink colors. Since you found this page, you are not looking for a vibrant print anyways so that is perfect for you. Water base inks are typically recommend for use with 100% cotton t-shirts but can be used on blended materials depending on the design and desired effect.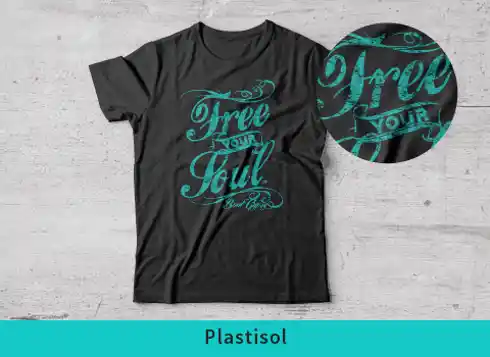 2. Add Distressing to Your Design
Distressing is adding a pattern over top of the design that will typically add negative space to the image allowing the shirt to show through. Distressing is particularly effective when trying to create a custom vintage t-shirt because it gives a look to the design that the garment has been washed a bunch. Distressing can come in many forms including crackling, speckling and even have a look that a part of the design has washed off. Almost all vintage t-shirt designs include distressing of some sort, but it's not a requirement.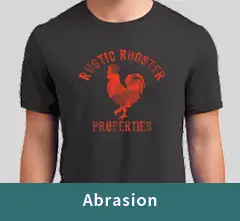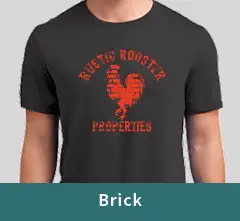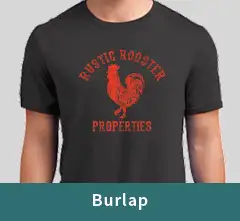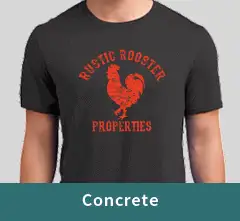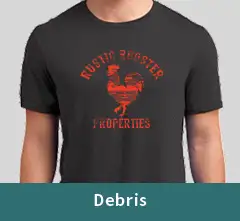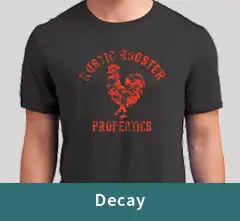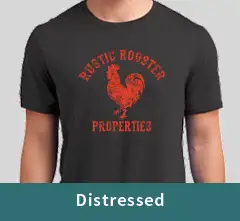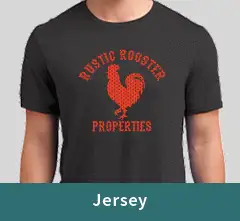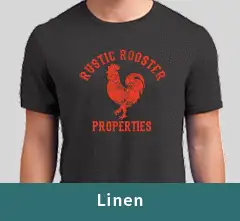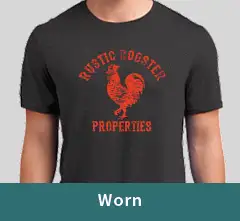 3. Select A Vintage Style or Looking T-Shirt
While you can use a basic tee, these will really up your vintage custom t-shirt up a notch! Choose from a vintage looking football style or one that has distressing already in the shirt. With many options to choose from, the right vintage t-shirt will really enhance your design.
Vintage T-Shirts - Softer, More Worn Looking Feel
Vintage Ladies & Womens T-Shirts
Vintage Sweatshirts & Hoodies
Vintage & Distressed Hats
More on Custom Vintage Shirts
If you are looking for retro or vintage t-shirts, you have come to the right place! Broken Arrow is your number one choice for custom vintage t-shirts! Choose from tons of popular brands like Alternative Apparel, District Made, American Apparel and many more. Below are a few of our favorite vintage t-shirts, including some fun raglan styles! Not seeing the perfect vintage shirt? Don't worry! We have tons of other fabulous options available! Vintage t-shirts are a popular option as they give you that lived in feel, while still being new and free from moth balls. Vintage t-shirts are soft and generally lightweight and can be made from cotton or cotton blends. If you are looking for a vintage screen printing look as well, ask about water base inks which sink into the fibers of the shirts for a lightweight print that also has a worn and vintage look. Our team of in-house artists can also take care of distressing your logo or creating a design that is vintage or retro looking for your custom vintage t-shirts for the total package! Upon placing your order, you'll get an online proof to review and approve so you can be sure your vintage screen printing design looks perfect! Ready to get started on your custom vintage t-shirts design? Click on your favorite shirt above, chat with us, or give us a call at 800-810-4692. Our friendly customer service reps are ready to get your vintage t-shirts started!