Our Top Selling No Minimum Quarter-Zip Sweatshirts
Softness that's next level, versatility that's unmatched. Buy one for every mood or go all out with no minimum order.
---
Design No Minimum Quarter-zip Sweatshirts Online
Our minimum direct to garment digital printing services makes a single piece 1/4 zip possible.
If you are looking to order in bulk, we offer tons of choices to fit your needs. You can choose from wind breakers, sweatshirts and even sweater style pullovers.
Our design templates make it easy as pie to use and will make people think you are a professional artist.
If you need help choosing your apparel product or with artwork, talk to our customer service team today.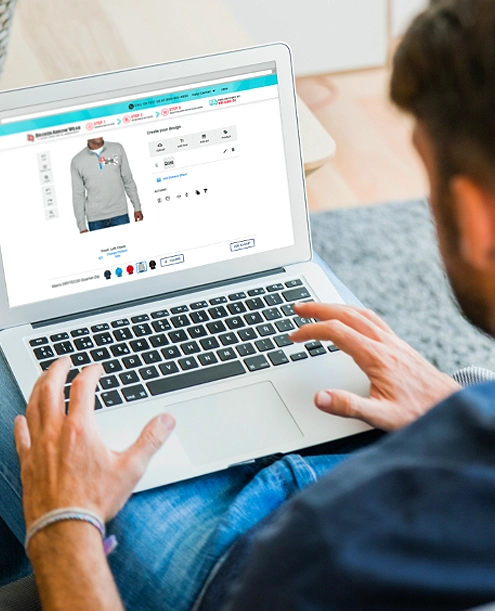 No Minimum Quarter-Zip Sweatshirts (1/4 & 1/2 Zip)
If you are looking to design a quarter-zip sweatshirt no minimum order, you've come to the right place. We have brands you love such as Port & Company, Tommy Hilfiger and so much more. Select Design Now, upload your artwork or use our design templates and create your no minimum quarter zip pullover now. Fast & Free Shipping on all orders.