Custom Tommy Bahama Garments
Made from high-quality materials and featuring tropical-inspired prints, these garments are perfect for a casual yet sophisticated look.
---
Customizing Tommy Bahama
Not sure which method you want to use to customize your Tommy Bahama garments? Here is a guide to help you choose: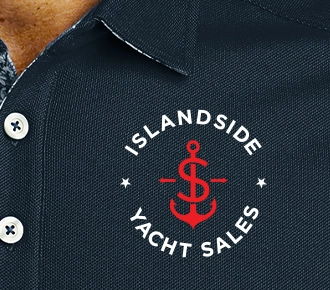 Screen Printing
While we do offer embroidery on cotton tees, a heavyweight one is highly recommend to give the embroidery enough support to sew cleanly and look great.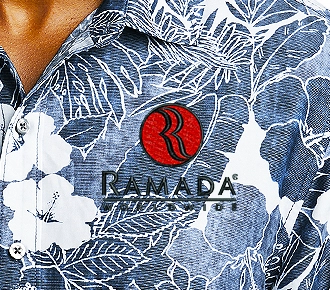 Embroidery
Custom Embroidery is the decorating method of choice on most Tommy Bahama button downs, polos, and sweatshirts. Always Free Digitizing and a low 6 piece minimum order!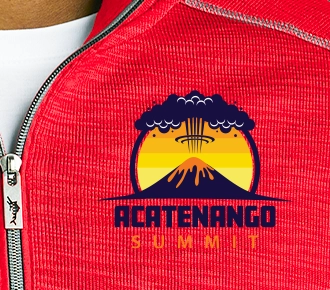 Heat Transfer
Custom heat transfer allows you to personalize your garments with unique designs, logos and texts. It is a quick and easy way to add a professional touch to your clothing.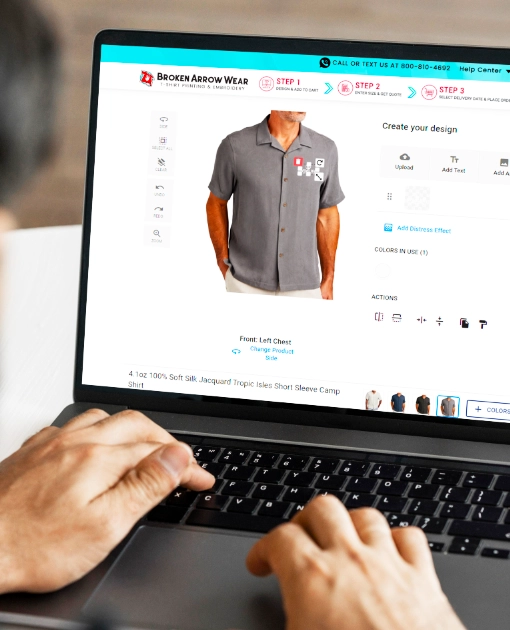 Design Tommy Bahama Online in Minutes
If you need just a few items or want to order in bulk, you can design and customize your own Tommy Bahama item now.
Upload your company logo or create one! In our easy to use design tool, we have clipart, fonts and templates to choose from.
Need help with a custom logo? We have a great design team that can turn your ideas into a logo that can be sewn or placed on Tommy Bahama items.
Your logo on Tommy Bahama items will be delivered fast, and for free! Choose your delivery date at checkout to pick when they arrive to your door.
Have questions about custom screen printed or embroidered Tommy Bahama garments? We human beings love talking to other human beings. Call or text us today.
Learn More about Tommy Bahama
Tommy Bahama is a luxury lifestyle brand that was founded in 1992 by Tommy Bahama and Robert Margolis. The company's first store was opened in Seattle, Washington.
The company's clothing line includes men's and women's sportswear, swimwear, and footwear, as well as a full range of accessories. The brand is also known for its island-inspired home decor, including furniture, bedding, and home accessories.
The brand is known for its relaxed, island-inspired aesthetic and its commitment to quality and craftsmanship.
The brand has its own island called "Little Palm Island Resort & Spa" in Florida Keys.
Tommy Bahama garments are worn by people who want to feel relaxed and comfortable while still looking sharp and sophisticated.
Frequently Asked Questions about Tommy Bahama
The inspiration for Tommy Bahama's tropical-inspired designs comes from the laid-back, island lifestyle. The brand wants to evoke a feeling of relaxation and vacation, even when you're just wearing a shirt or having a drink from their glassware. The brand's goal is to transport the customer to a place where they can forget the stress of everyday life and just enjoy the moment.
Tommy Bahama garments are made from a variety of high-quality materials, including cotton, linen, and rayon.
Tommy Bahama garments are made with pre-shrunk materials to minimize shrinkage. However, it's always recommended to wash them in cold water and avoid using high heat in the dryer to prevent shrinkage.
See the images above. Custom embroidery and screen printing the most common decorating methods, but feel free to give us a call if you have something else in mind.