In Stock Custom Shaka Wear Apparel
Fashion emergency? We've got you covered with our speedy and free in-stock delivery options. No waiting, no fuss!
---
The sky's the limit with Shaka Wear customization.
Not sure which method you want to use to customize your Shaka Wear garments? Here is a guide to help you choose: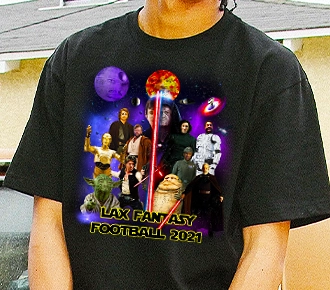 Digital Printing (DTG)
DTG is great because it allows printing on Shaka Wear with no minimum order. Perfect for high detail and colorful designs like photographs.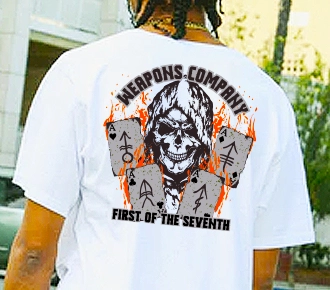 Screen Printing
The most popular method of ordering printed Shaka Wear, screen printing tends to be a cheaper method for bulk ordering. Low 6 piece minimum order.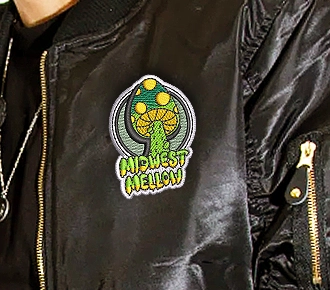 Embroidery
For the ultimate in streetwear style, add a simple embroidery on your Shaka Wear items. We will turn your logo or design into a stitchable work of artwork.
Design Shaka Wear Online in Minutes
All of the Shaka Wear products listed on our website can be designed and customized online in our easy to use, free online design tool.
Upload your photo, logo or any other piece of artwork you want! Do not have anything yet? We offer free design templates and tons of clipart and font styles to choose from to create your very own Shaka Wear shirt.
If you need us to turn your idea into life, we have a full in-house team of artist. Let us know what you want and we will create an online proof for you to review prior to printing.
Once you design online, you'll enter in your quantity and recieve a free, instant quote. If you like what you see, you can purchase online including shipping to multiple shipping addresses and adding rush services.
Have questions about personalization on Shaka Wear? We human beings love talking to other human beings. Call or text us today at 800-810-4692.
Learn More about Shaka Wear
Shaka Wear started in 2004 with the designers, who grew up in LA, intentions of creating a shirt that matched their style.
The brand has quickly grown as one of the most popular street wear styles, bringing back in style the thick, boxy and traditional heavyweight t-shirt.
All ages, genders and cultures now request Shaka Wear! Their product line continues to develop with modern flair for ladies, men and even kids.
Broken Arrow Wear is an approved wholesale distributor of Shaka Wear apparel items. We sell 100% authentic items only.
While we offer limited, in-stock items online, we do offer all items from Shaka Wear including tall sizes, tank tops, jackets, hoodies and more. Contact our team for ordering limitations and timelines.
Frequently Asked Questions about Shaka Wear
We do! The items on our website are in stock, ready to go wtih no ordering limitations. We do offer the entire catalog of Shaka Wear, but they do require that items are ordered in quantitys/sizes of 6 pieces. This means that in order to purchase those items, you will need to purchase 6 of that item/size. Please let our customer service team know you're interested and we can assist you.
Shaka Wear SHMHSS is the most popular. It is a 7.5oz 100% USA cotton heavyweight streetwear t-shirt with a drop shoulder. Design it Now!
The SHMHSS is heavier and offers a relaxed, slight drop shoulder fit. The SHASS is more of a standard, boxy tee.