American Apparel Unisex T-Shirts & Tanks for Printing
From the concrete jungle to the Hollywood hills, American Apparel delivers premium class and top-quality essentials for your wardrobe - always on-point. 👌💯
---
American Apparel Ladies T-Shirts, Crops & Tank Tops
Small selection, big statement: American Apparel's women's line is all about quality over quantity.
---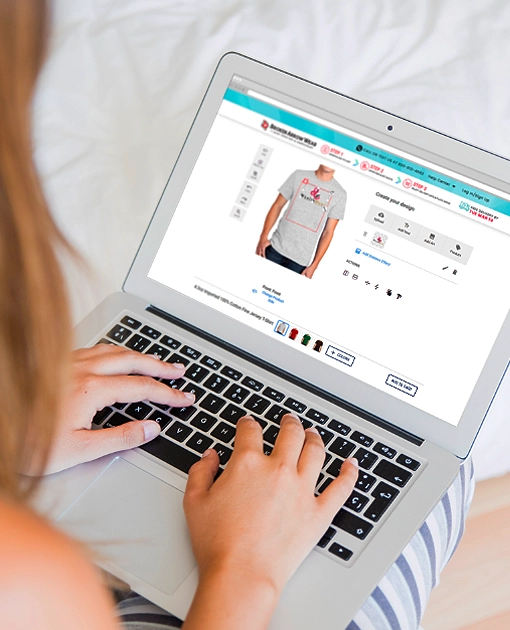 American Apparel Custom Shirts: What You Need to Know:
We offer American Apparel products at wholesale prices only, never pay retail.
In 2007, Gildan Activewear, Inc purchased American Apparel's name and wholesale products. They have combined Alstyle and American Apparel together to create one power house brand full of the the most popular retail products in the world.
You'll see more limited offerings in the American Apparel brands such as no sweatshirts, hoodies and pants, but check out Gildan's Sofstyle line to find something similar.
Interested in learning more? Check out the American Apparel Wholesale Site
Ethically Made, Sweatshop Free - Owned by one of the largest wholesale garment companies in the world - Gildan - American Apparel is a member of the Fair Labor Association and Worldwide Responsible Accredited Production (WRAP).
All orders will receive Fast & Free Shipping!
Frequently Asked Questions about American Apparel
Does American Apparel still make products in the USA? No. In 2017, when Gildan Brands (a Canadian company) purchased American Apparel, they ultimately decided to stop production of American Apparel products in the United States.
Are the new American Apparel products the same as the old products before Gildan owned it? If you ask Gildan, they will say yes. If you ask us, we say no. We have tried, compared, contrasted and tested the new vs the old, and we do not believe the feel is quite as soft as the old American Apparel products used to be. They are still great, but do not expect them to be exactly the same as circa 2017.
Why are some Alstyle branded shirts now American Apparel? They decided to combine brands to form one single brand since they were both retail, lifestyle brands. You may get co-branded tags with your order meaning some of them might say Alstyle, some of them might say American Apparel.
What print methods do you offer for American Apparel shirts? - We offer no minimum direct to garment (dtg) printing, screen printing and even customizable embroidery.
What are the most popular styles of American Apparel tees? - The most popular American Apparel style is the 2001 Fine Jersey Tee and the TR401 Triblend Track tee, which is really what made American Apparel famous.